Main content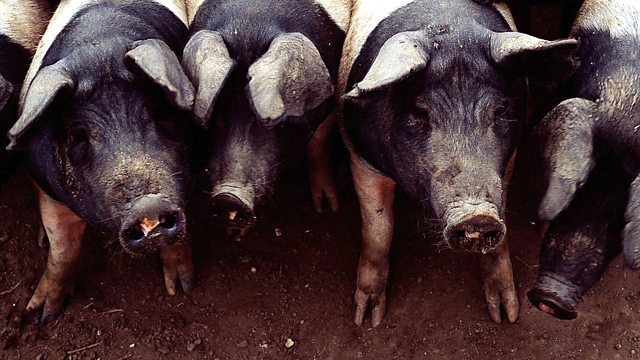 Cell-Cultured Meat, Intensive Dairy Production, Mink Eradication
The world is beginning to take lab-grown meat seriously - are the Brits on board too? Presented by Caz Graham.
A momentous meeting has been held at the Food and Drug Administration (FDA) in Washington DC about the future of cell-cultured meat. We hear from a British livestock consultant, based in the US, who believes we're on the cusp of a significant change in global food production.
Lab-grown protein has captured the imagination and investment of Bill Gates, Richard Branson and...a Welsh pig farmer. lltud Dunsford has decided to sell his Carmarthenshire charcuterie business and focus on commercialising cellular agriculture in the UK. Caz Graham asks if he's doing himself, and other farmers, out of a job but Illtud believes the future of sustainable meat production involves labs, as well as farms.
In the latest of a series of reports looking at intensive livestock production, Toby Field reports from a 2,000 cow indoor dairy herd in Somerset.
And a 17 year battle to eradicate mink from the Western Isles of Scotland has resulted in victory for Scottish Natural Heritage and a determined team of trappers.
Presented by Caz Graham. Produced by Anna Jones.
Last on
Broadcast