Main content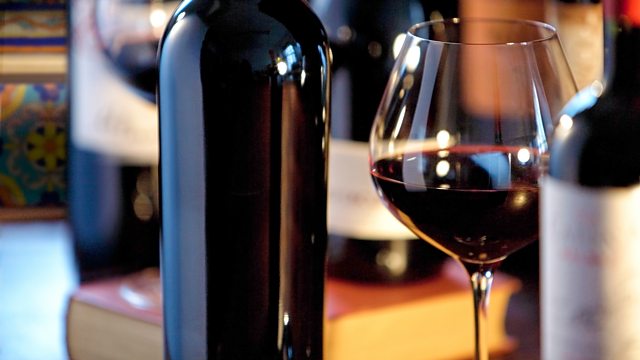 Wine in cans, Councils renting from landlords, Parcel insurance
Consumer affairs. The wine buyers hoping to persuade us to drink wine sold in cans, and the parcel insurance you cannot claim on, if your item is lost or damaged.
Some UK supermarkets have started stocking wine in cans. It's been a successful product in the US, and while it makes up only 0.2% of the wine market there, sales more than doubled last year, according to analysts Nielsen. We've already embraced gin and tonic in a can, might a pinot grigio in a tin be the perfect beverage for picnics and festivals? We speak to wine buyers and wine writer Amelia Singer about whether wine in a can stands a chance in Europe.
Havering Council has apologised to tenants following letters that suggested they could be forced to move from their homes to other areas. The council rents some of its temporary housing from private landlords, but it can no longer afford local rents and is looking to rent alternative properties elsewhere. The council has acknowledged that the letters upset some tenants and says everyone will have their circumstances reviewed before being asked to move.
We investigate the parcel insurance that doesn't pay out if the item is lost, damaged or stolen. A listener contacted us after discovering he'd purchased useless insurance for a MyHermes delivery. The item he was posting - a guitar - was on a list of items for which no compensation was available. We examine the list of 50 items that MyHermes will not insure.
Presented by Winifred Robinson
Produced by Beatrice Pickup.
Chapters
Northern Ireland Patient Misdiagnosis

Thousands of patients in Belfast have been recalled over fears of misdiagnosis

Duration: 08:04

Wine In Cans

Waitrose and Tesco launch canned wines, but who would drink them?

Duration: 06:36

Free-From Branding

Are sales of Free-From food skewed by brands using unnecessary labels to cash in?

Duration: 04:56

Fast Fashion

The impact of fast fashion on the environment. What role can retailers play?

Duration: 06:15

Parcel Insurance

The insurance that is useless if your parcel is lost, stolen or damaged

Duration: 04:56

PSL Housing

A council apologises for causing distress after tenants are told to look for new homes

Duration: 06:54