Main content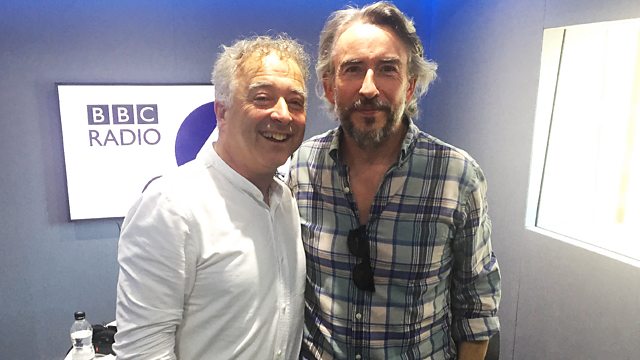 The Voice
Screenwriter Frank Cottrell Boyce explores the timbre and tone of the human voice and, with the help of Steve Coogan's impersonations, uncovers something of its unique fingerprint.
Screenwriter Frank Cottrell Boyce is intrigued by the way the human voice can spark so many memories and feelings. Something we take for granted so often becomes the focus of his search for the oral fingerprint. To help him in his quest, he invites his friend Steve Coogan to demonstrate some of his impersonations, revealing that the tone of voice can carry more meaning than the words we say.
Frank also trawls the audio archive and finds rare recordings of William Booth, the founder of the Salvation Army, and the inspirational deaf and blind writer Helen Keller. The voices of Oliver Postgate and the artificially intelligent Alexa join the mix.
Ultimately, Frank is seeking to hear the voice of God but doesn't find it where you might expect. He concludes, "You won't find the voice of the Lord calling to you in an historical document, we hear it in the voices of the people we love. It whispers to us in our childhood sleep, yells at us on the playing field, pleads with us in arguments and says hello when we answer the phone."
Presenter: Frank Cotrell Boyce
Producer: Michael Wakelin
A TBI production for BBC Radio 4.
Last on

Readings
Title: Confessions
Author: St Augustine
Publisher: Penguin Classics
Title:  The Story of my Life
Author:  Helen Keller
Publisher:  Bantam
Title: James 3:5, Douay-Rheims Bible
Publisher: Tan Books
Broadcasts