Main content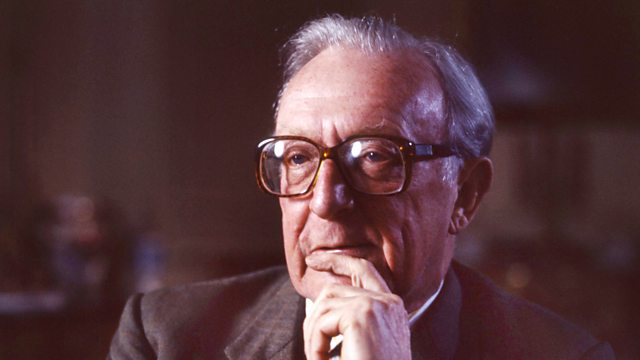 Lord Carrington, Karen Finch, Claude Lanzmann, Harlan Ellison
Obituary series. Matthew Bannister on Tory politician Lord Carrington, textile conservator Karen Finch, film maker Claude Lanzmann, writer Harlan Ellison.
Photo: Lord Carrington
Matthew Bannister on
Lord Carrington, the Conservative Foreign Secretary who resigned after the Argentine invasion of the Falkland Islands.
Karen Finch, the textile conservator who restored the garments of Bonnie Prince Charlie and Marlene Dietrich among many others.
Claude Lanzmann, the French film maker best known for Shoah, the nine and a half hour documentary about the holocaust.
Harlan Ellison, the outspoken American science fiction writer who published 70 books, more than 400 short stories and countless essays.
Producer: Neil George.
Lord Carrington
Born 6 June 1919; died 9 July 2018 aged 99.
Matthew spoke to his friend, the documentary maker Michael Cockerell.
Karen Finch
Born 8 May 1921; died 15 April 2018 aged 96.
Last Word spoke to her daughter, Katrina Finch and to Dr Philip Sykas of Manchester School of Art.
Claude Lanzmann
Born 27 November 1925; died 5 July 2018 aged 92.
Matthew spoke to Dr Daniel Lee of Sheffield University.
Harlan Ellison
Born 27 May 1934; died 27 June 2018 aged 84.
Last Word spoke to writer and broadcaster, Karen Krizanovich.
Credits
| Role | Contributor |
| --- | --- |
| Presenter | Matthew Bannister |
| Interviewed Guest | Michael Cockerell |
| Interviewed Guest | Katrina Finch |
| Interviewed Guest | Philip Sykas |
| Interviewed Guest | Daniel Lee |
| Producer | Neil George |