Main content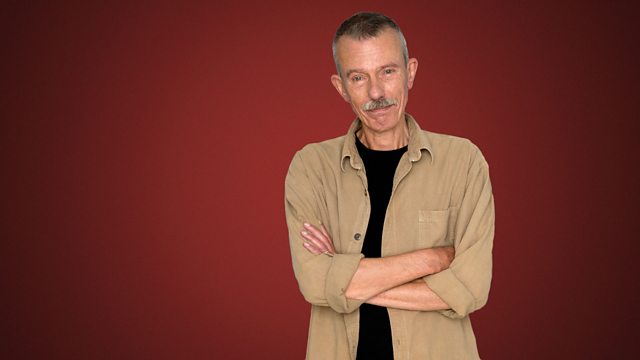 Predatory Dances and Piano Trios
Jonathan Swain presents a programme of Schnelzer, Brahms and Ravel performed by Trio Scandinavia.
Jonathan Swain presents a programme of Albert Schnelzer, Brahms & Ravel with Trio Scandinavia.
1:01 AM
Albert Schnelzer [b. 1972]
Predatory Dances
Trio Scandinavia
1:14 AM
Johannes Brahms [1833-1897]
Piano Trio no 3 in C minor, op 101
Trio Scandinavia
1:36 AM
Maurice Ravel [1875-1937]
Piano Trio in A minor
Trio Scandinavia
2:04 AM
Lucic, Franjo von (1889-1972)
Missa Jubilaris
The Ivan Goran Kovacic Academic Chorus, The Croatian Army Symphony Wind Orchestra, Mladen Tarbuk (conductor)
2:34 AM
Bach, Johann Sebastian (1685-1750)
Suite no.1 in C major (BWV.1066)
Musica Antiqua Köln, Reinhard Goebel (conductor)
3:01 AM
Brahms, Johannes [1833-1897]
Concerto in A minor Op.102 for violin, cello and orchestra
Sayaka Shoji (violin), Danjulo Ishizaka (cello), National Polish Radio Symphony Orchestra, Katowice, Leonard Slatkin (conductor)
3:35 AM
Schumann, Robert (1810-1856)
Sonata no. 1 in F sharp minor Op.11 for piano
Ji-Yeong Mun (piano)
4:11 AM
Tchaikovsky, Pyotr Il'yich (1840-1893)
Introduction and waltz from 'Eugene Onegin' - lyric scenes in 3 acts (Op.24)
BBC Philharmonic, Vassily Sinaisky (conductor)
4:19 AM
Cavalli, Francesco (1602-1676)
Lauda Jerusalem (Psalm 147) - for 2 choirs (concert & ripieno) & instruments
Concerto Palatino
4:29 AM
Barriere, Jean [1705-1747]
Sonata No.10 in G major for 2 cellos
Duo Fouquet
4:38 AM
Rodgers, Richard (1902-1979), orch. Robert Russell Bennett
Victory at Sea (suite) - from the NBC television documentary
West Australian Symphony Orchestra, David Measham (conductor)
4:45 AM
Poulenc, Francis (1899-1963)
Capriccio - after Finale of cantata 'Le Bal masqué' vers. for 2 pianos
Wyneke Jordans (piano), Leo van Doselaar (piano)
4:50 AM
Scarlatti, Alessandro (1660-1725)
Sonata no. 3 in C minor for flute, 2 violins, cello and continuo
Giovanni Antonini (flute/director), Il Giardino Armonico
5:01 AM
Nicolai, Otto (1810-1849)
Overture to The Merry Wives of Windsor
Polish Radio Symphony Orchestra, Lukasz Borowicz (conductor)
5:10 AM
Chopin, Fryderyk (1810-1849)
Four Mazurkas
Ashley Wass (piano)
5:20 AM
Sibelius, Jean (1865-1957)
Svarta rosor (Black Roses) (Op.36 No.1); Säv, sav, susa (Sigh Sedges sigh) (Op.36 No.4); Klickan kom ifran sin äls klings möte (The Maiden's tryst) (Op.37 No.5); Varen flyktar hastigt (Spring is flying) (Op.13 No.4)
Jard van Nes (mezzo-soprano), Gérard van Blerk (piano)
5:30 AM
Farkas, Ferenc [1905-2000]
5 Ancient Hungarian Dances for wind quintet
Tae-Won Kim (male) (flute), Hyong-Sup Kim (male) (oboe), Pil-Kwan Sung (male) (oboe), Hyon-Kon Kim (male) (clarinet), Sang-Won Yoon (male) (bassoon)
5:40 AM
Addinsell, Richard (1904-1977)
Warsaw concerto for piano and orchestra
Patrik Jablonski (piano), Polish Radio Orchestra in Warsaw, Wojiech Rajski (conductor)
5:50 AM
Grandjany, Marcel (1891-1975)
Rhapsodie pour la harpe (Op.10) (1921)
Rita Costanzi (harp)
6:00 AM
Schlegel, Leander (1844-1913)
Violin Sonata (Op.34) (1910)
Candida Thompson (violin), David Kuyken (piano)
6:22 AM
Albéniz, Isaac (1860-1909)
Suite española (Op.47)
Ilze Graubina (piano)
6:45 AM
Bach, Carl Philipp Emanuel (1714-1788)
Trio Sonata in G Major (Wq.144 / H.568)
Les Coucous Bénévoles.
Credit
| Role | Contributor |
| --- | --- |
| Performer | BBC Philharmonic |