Main content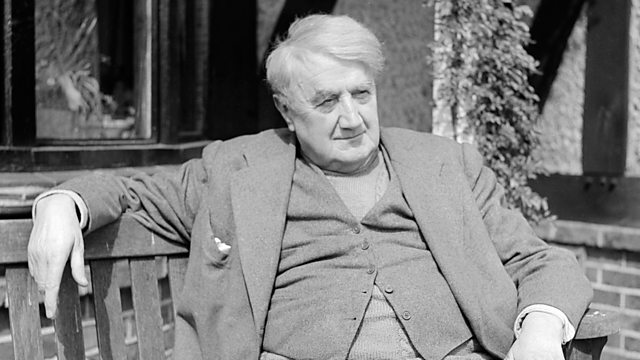 Ralph Vaughan Williams believed deeply that a composer should be national and that their music should be a vital component of the British soul.
Ralph Vaughan Williams was a composer with a self-consciously national voice, who nonetheless believed passionately in the importance of localism. Indeed, he saw healthy music-making in each community as the ultimate source of national musical vitality, and longed for a time when every major town in Britain would have its own orchestra. His respect for folk music and well-known use of traditional melodies reflected a strong response to places, and the people he met there. This week, Donald examines five key locations which were significant throughout the composer's life.
"The man that hath no music in himself, Nor is not moved with concord of sweet sounds, Is fit for treasons, stratagems, and spoils; The motions of his spirit are dull as night, And his affections dark as Erebus. Let no such man be trusted. Mark the music." Vaughan Williams chose these words of Shakespeare for his Serenade to Music, a work which in many ways encapsulates his musical philosophy.
The Old Hundredth
Christ Church Cathedral Choir, Oxford
English String Orchestra
Stephen Darlington, conductor
Fantasia on Christmas Carols
Thomas Allen, Baritone
Charles Tunnell, cello
Corydon Singers
English Chamber Orchestra
Matthew Best, conductor
Fantasia on "Greensleeves"
London Symphony Orchestra
Andre Previn
Serenade to Music
Elizabeth Connell, soprano
Anne Dawson, soprano
Linda Kitchen, soprano
Amanda Roocroft, soprano
Sarah Walker, mezzo-soprano
Catherine Wyn-Rogers, mezzo-soprano
John Mark Ainsley, tenor
Maldwyn Davies, tenor
Martyn Hill, tenor
Thomas Allen, baritone
Alan Opie, baritone
John Connell, bass
Gwynne Howell, bass
English Chamber Orchestra
Matthew Best, conductor
The Messengers of Speech (The Sons of Light)
Royal Liverpool Philharmonic Orchestra and Choir
David Lloyd-Jones, conductor
Epilogue (Sinfonia Antarctica)
Edvard Grieg Kor
Bergen Philharmonic Orchestra and Choir
Andrew Davis, conductor.
More episodes
Next
You are at the last episode