Main content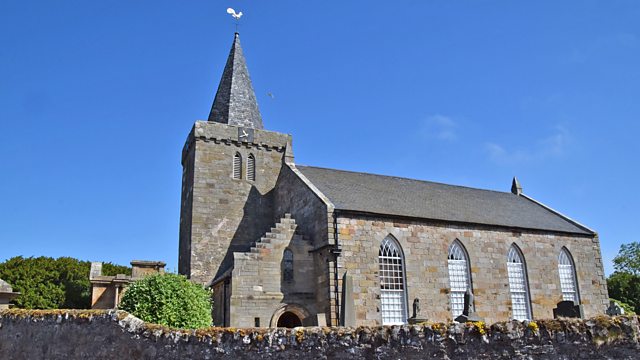 Renowned German pianist Christian Zacharias plays a selection of works by Scarlatti and Soler and the Elias Quartet play Beethoven's String Quartet No 12 in E flat.
Kate Molleson presents the third Lunchtime Concert to feature performances from the East Neuk Festival. The festival is held in a variety of picturesque venues across the Kingdom of Fife and we start today's programme at Crail Church where the renowned German conductor and pianist Christian Zacharias plays his own personal selection of works by Domenico Scarlatti and Antonio Soler.
Just a short journey from Crail, through the beautiful Scottish countryside, lies the village of Kilrenny. It is here, at the parish church, that the Elias Quartet perform the first of Beethoven's late string quartets. This body of six quartets, though under-appreciated at the time, have come to be viewed as some of the greatest works created by Beethoven.
Scarlatti: Selection
Soler: Selection
Christian Zacharias (piano)
Beethoven: Quartet No 12 in Eb Op 127
Elias Quartet
Presenter: Kate Molleson.