Main content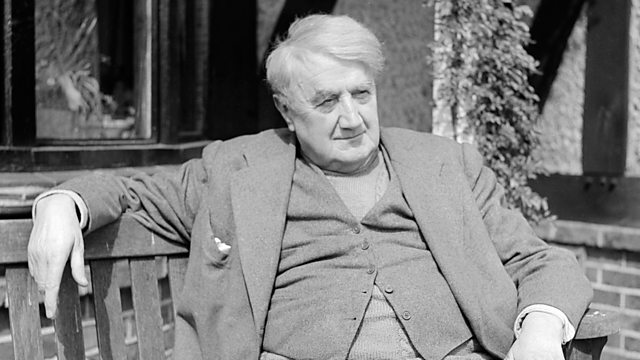 Ralph Vaughan Williams was born in Gloucestershire and he loved life in London, but his roots were in Surrey. Donald Macleod finds out about his life in the Dorking countryside.
Ralph Vaughan Williams was a composer with a self-consciously national voice, who nonetheless believed passionately in the importance of localism. Indeed, he saw healthy music-making in each community as the ultimate source of national musical vitality, and longed for a time when every major town in Britain would have its own orchestra. His respect for folk music and well-known use of traditional melodies reflected a strong response to places, and the people he met there. This week, Donald examines five key locations which were significant throughout the composer's life.
Vaughan Williams was born in Gloucestershire and loved living in London, but it was in Surrey that his roots lay, and where he spent most of his life. His childhood in a stately home on Leith Hill gave him a deep love of the English countryside, and it was in the villages around Dorking that, as a mature composer, he built his own local music-making communities. Here he developed his deeply-held philosophy of national musical life "emanating from the parish pump", exemplified by his grand work for local choirs, "Benedicite".
O little town of Bethlehem
The Choir of St George's Hanover Square
Denys Darlow, conductor
Simon Williams, organ
Serenade in A minor
Royal Scottish National Orchestra
Martin Yates, conductor
Satan's dance of triumph (Job)
English Northern Philharmonia
David Lloyd-Jones, conductor
Exit the ghosts of the past; The funeral march for the old order (England's Pleasant Land)
North Texas Wind Symphony
Eugene Migliaro Corperon, conductor
Benedicite
Lynda Russell, soprano
Winchester Cathedral Choir
Waynflete Singers
Bournemouth Symphony Orchestra
David Hill, conductor
Epithalamion
Joyful Company of Singers
Britten Sinfonia
Alan Tongue, conductor.
Five reasons why we love Parry's Jerusalem