Main content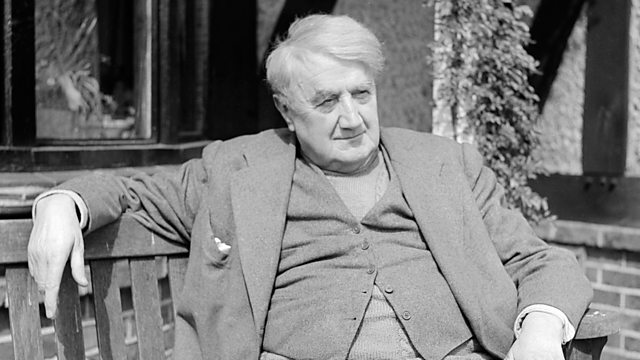 A local man - Kensington and Chelsea
Vaughan Williams loved London and his lifelong association with its musical institutions meant that he was never away for very long. Donald Macleod examines his life in the capital.
Ralph Vaughan Williams was a composer with a self-consciously national voice, who nonetheless believed passionately in the importance of localism. Indeed, he saw healthy music-making in each community as the ultimate source of national musical vitality, and longed for a time when every major town in Britain would have its own orchestra. His respect for folk music and well-known use of traditional melodies reflected a strong response to places, and the people he met there. This week, Donald examines five key locations which were significant throughout the composer's life.
Vaughan Williams loved London. He particularly enjoyed life at his house at Cheyne Walk, while his life-long association with the musical institutions of the capital meant that he was never away for very long. Many works were written for performers and groups based in the city, including his "favourite" London Symphony.
Randolph (God be with you till we meet again)
Cardiff Festival Choir
Owain Arwel Hughes, conductor
Whither must I wander? (Songs of Travel)
Roderick Williams, baritone
Iain Burnside, piano
A London Symphony (3rd movement)
Royal Liverpool Philharmonic Orchestra
Vernon Handley, conductor
Sancta civitas
Philip Langridge, tenor
Bryn Terfel, baritone
St Paul's Cathedral Choir
London Symphony Orchestra and Chorus
Richard Hickox, conductor.