Main content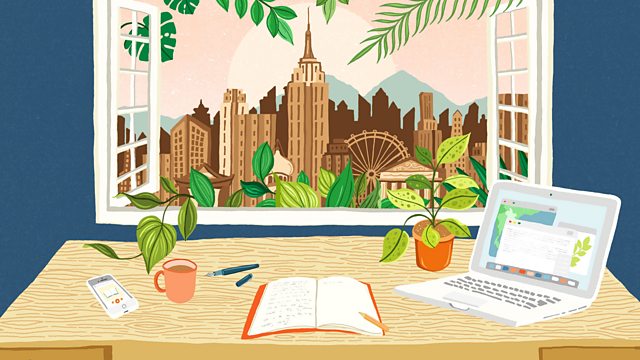 Professor Fiona Stafford explores five iconic British beaches here unpacking the ultimate beach-as-symbol, the Giant's Causeway, which has spawned myths and legends for millennia.
A new series of essays by the popular Fiona Stafford, Professor of Literature, Somerville College Oxford, following her much praised five series of essays The Meaning of Trees and The Meaning of Flowers. Fiona explores the symbolism, importance, topicality and surprises of five iconic British beaches, all unique and quintessentially British in different ways. Fiona deconstructs what we thought we knew of these beaches, with the multiple surprises and eloquent wordsmithery that captured so much attention for her previous essay series.
The Giant's Causeway is the ultimate beach-as-symbol with its 40,000 basalt hexagonal columns spawning myriad myths and legends across the millennia, still fascinating mathematicians, geologists, writers, artists, witches and tourists many of whom visit Northern Ireland primarily to come to this beach. The iconic rocks are a result of volcanic eruption 50 million years ago, with some of the weathered formations described as resembling a giant's boot, chimney stacks and a camel's hump. Some of this County Antrim beach is owned by the National Trust, but not all of it. Some is owned by the Crown Estate and some by private landowners. Parts of the beach are now restricted and have opening and closing times, with the gift shop supporting a craft industry in Northern Ireland as it has a rule that 80% of crafts sold must be made in Northern Ireland. Large numbers of visitors is perhaps unsurprising since the Giant's Causeway is Northern Ireland's only UNESCO World Heritage site. The size of the columns was dictated by how fast the lava from the volcano cooled, the faster the cooling, the smaller the columns hence the diameter of the hexagons varies cross the beach.
Producer - Turan Ali
A Bona Broadcasting production for BBC Radio 3.