Main content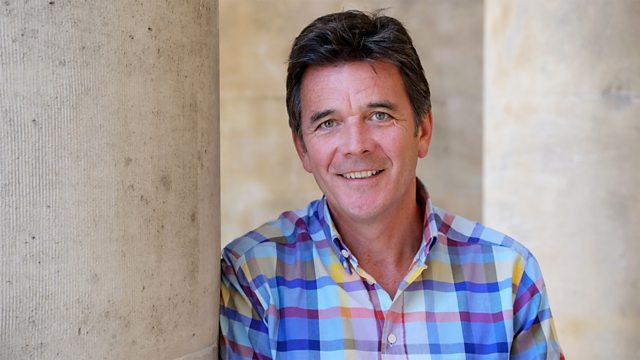 Biosimilars, Insomnia, Abortion at home
The series that aims to demystify perplexing health issues. Bad sleep breeds bad sleep. Dr Mark Porter reports on what works for insomnia.
Copycat biologic drugs, to treat conditions from arthritis and psoriasis to breast cancer and lymphoma, could save hundreds of millions of pounds off the NHS drugs bill. Called biosimilars, these close copies give the same clinical benefit at a fraction of the cost. Up to now the problem has been take-up, but a new initiative led by the specialist UK cancer centre, London's Royal Marsden, run across the NHS Cancer Vanguard, has demonstrated that patients can be switched effectively onto the cheaper drugs. Chief pharmacist at the Royal Marsden, Dr Jatinder Harchowal, who led the national staff education programme, tells Mark that getting clinicians and patients on board was key to achieving an 80% take up for the blood cancer biosimilar, rituximab. This month a biosimilar copy of the breast and stomach cancer drug, Herceptin (generic name trastuzumab) is being introduced to patients too.
Imogen had sleep problems for almost 30 years and she admits that at times, her insomnia left her in a desperate state. For years she took sleeping tablets but she ended up increasing the dosage, to no effect. Eventually she found help at Queen Victoria Hospital's Sleep Disorder Clinic in East Grinstead. Mark visits the clinic and finds out from its Clinical Director Dr Peter Venn that sleeping tablets aren't the answer to insomnia and cognitive behaviour therapy, which Imogen used, is the best treatment.
Scotland has led the UK nations in allowing early medical abortion at home. Wales in the past 10 days has followed their lead. So where does this leave England? Dr Margaret McCartney reports from Glasgow about the choice now available for Scottish women who opt for a medical termination. Since last autumn the second pill that induces the breakdown of the womb lining can be taken at home, a practice that already happens in Scandinavia and parts of the USA. Dr Audrey Brown, a consultant in sexual and reproductive healthcare, tells Margaret that the impetus for the change in practice in Scotland came directly from women who didn't want to make the second clinic visit for the second set of drugs and risk cramping and bleeding on the way home. A woman who has opted for early medical abortion at home in Scotland shares her experience with Inside Health.
Producer: Fiona Hill.
Programme Transcript - Inside Health
THE ATTACHED TRANSCRIPT WAS TYPED FROM A RECORDING AND NOT COPIED FROM AN ORIGINAL SCRIPT.  BECAUSE OF THE RISK OF MISHEARING AND THE DIFFICULTY IN SOME CASES OF IDENTIFYING INDIVIDUAL SPEAKERS, THE BBC CANNOT VOUCH FOR ITS COMPLETE ACCURACY.
 INSIDE HEALTH – Programme 2
PRESENTER:  MARK PORTER
PRODUCER:  FIONA HILL
TX:  10.07.18  2100–2130
 Porter
Hello. Coming up in the next half hour:
Insomnia – I visit a leading sleep clinic to discover how bad nights tend to breed bad nights.
Clip
I had one woman who said I am at war with the bedroom.  As soon as she goes upstairs to bed the stress levels go up, it becomes somewhere you lie awake at night, you're looking at the clock, you're anxious about what's happening the next day and how you're going to cope.  And the bed just becomes a negative place rather than a positive place.
Porter
And terminating a pregnancy – women in Scotland and Wales can now have an abortion at home rather than in a clinic or hospital.  Should England follow suit?
Clip
It felt empowering to be given the choice between having the termination at home or at the clinic.  I chose to be at home – a decision that assured and comforted me.  To be in the hospital environment might have intensified the feeling of the whole process and possibly made it that bit more traumatic.
Porter
But first a new initiative led by the Royal Marsden that could slash the NHS cancer drug bill by hundreds of millions of pounds a year.
New biologic drugs, like Herceptin, used to treat breast cancer, and rituximab, used to treat lymphoma, are transforming therapy, but this progress comes at considerable expense. Biologics are very expensive with courses of some drugs costing tens of thousands of pounds. But, as patents expire, cheaper copycat versions, known as biosimilars, look set to provide the same benefit at much lower cost.
Biosimilars are the biologics' equivalent of generics.  Drug companies can typically only patent their new discovery for 20 years, and it can take them half that long just to test the drug and get it approved and licensed, leaving them just 10 years to recoup their billion dollar or so research and development and marketing costs before rivals start copying them.  And those rivals don't have the same R&D costs so can produce their copy at a fraction of the price.  Viagra, for instance, used to be around £25 for a pack of four, today generic versions, which contain exactly the same active ingredient, sell for a tenth of that.
While generic versions of normal drugs are exact copies, it's much harder produce copycat biological molecules derived from living organisms like the antibody rituximab used to treat lymphoma.  And while the copycat versions are almost identical, they are never exactly the same.  But they are as near as dammit, and close enough to do the same job while offering considerable savings.
Little wonder, conversations like this are now taking place in oncology clinics across the country.
Ally
My name's Ally, I'm one of the sisters in Bud Flanagan outpatients at the Royal Marsden.
Paul
My name's Paul, I've been a patient at the Marsden since March 2016 when I was diagnosed with acute lymphoblastic leukaemia.  I've been in remission since about April – April, May time – 2016.
Ally
Paul, what I'm going to run through today is just talking to you a bit about your treatment and what we're going to be offering you.  You're currently been treated with rituximab and the Trust is now using biosimilars for this particular drug.  Do you understand what biosimilars are?
Paul
No, I've never had it explained to me.
Ally
Okay.  So, biosimilars – they've been around quite a long time, so they've been approved here in the UK since 2006.  Basically, they run through very similar rigorous testing to check the efficacy of the drug and…
Porter
Chief Pharmacist at the Royal Marsden, Jatinder Harchowal, is leading a national staff education programme to encourage the switch to biosimilars and it is already saving a fortune.
Harchowal
So, with biosimilar rituximab we found the price of the biosimilar was over 50% cheaper than the originator biologic.  And if I give you the saving that's been achieved with that, as of the end of February 2018 80% of rituximab use in NHS in England is the biosimilar and that's achieving close to £80 million savings for the NHS.
Porter
And who's making these drugs?
Harchowal
Some of the companies that have made biosimilar rituximab they are well-known pharmaceutical companies, they're like Napp, Sandoz and there are other companies coming into the market for making biosimilars now.  So, the latest biosimilar, trastuzumab, where the brand name was called Herceptin, a lot of people will be familiar for breast cancer, the biosimilar version of trastuzumab has got at least three different companies who are all well-known who are producing biosimilars.
Porter
And in the case of Herceptin I mean how much might a course of Herceptin cost for a typical patient and the biosimilar would be what sort of price?
Harchowal
We're in the process of it just being introduced, so the first couple of biosimilar trastuzumabs have just come to market and again we are seeing prices close to 50% cheaper than the original biologic.
Porter
And that matters because these drugs cost thousands or sometimes tens of thousands of pounds.
Harchowal
That's right, they do and they run into thousands of pounds per patient per year and if you look at it across the NHS in England for trastuzumab the intravenous form of trastuzumab we think the NHS in England probably spends close to £60 million and if you are seeing savings of almost 50% well then that could be up to £30 million savings back to the NHS.
Porter
Looking at rituximab, you say that about 80% of what's being used in the NHS currently is the biosimilar version, which begs the question why it's not 100%, if it's that much cheaper, if it's half the price and we'll get on to the evidence in a minute but if it works as well and is just as safe surely that's what we should all be using?
Harchowal
It's a really interesting question because biosimilars have been around for 10, 13 years in different indications and you always see a variation in uptake.  Different organisations will have different approaches.  What I must say is the 80% uptake for rituximab is probably the quickest and largest uptake of a biosimilar that we are aware of to date.
Porter
But that's in the main because you've really driven that move, it's a lot of hard work, it's a lot of persuading of clinicians, I doubt the people funding the drugs bill needed much persuading but the patients themselves?  I mean just looking at the introduction of generics in general practice, that can sometimes be tricky, I can only imagine what it must be like to introduce a biosimilar to someone who's got cancer.
Harchowal
Yes.  When we were preparing materials to help the country adopt biosimilars early, in particular biosimilar rituximab, I can't stress enough the importance of engaging with our clinical colleagues but also our patients and our patient groups to ensure they understand that number one they're not getting any lesser treatment and number two, the safety profile of the biosimilar is as good as the originator.
Porter
And we're sure about that on the evidence that we have that these biosimilars are just as effective and just as safe as the originals?
Harchowal
Absolutely.  So, the European Medicines Agency will only approve a biosimilar if it's been demonstrated to be highly similar to the originator biologic.  And importantly it's got a similar safety profile.  And if I bring that back to our experience with rituximab, within the first three months of using rituximab biosimilar in the Royal Marsden and University College London Hospitals we documented the first 796 infusions that were given to patients and we found that's exactly the same effect and no difference in the adverse event profile.  So, we saw no increase or in the type of side effects that the patients experience.  And you're right – that's a really important thing for us to keep monitoring.
Porter
You've been working in the field of cancer, these biological drugs are used in lots of different conditions – arthritis, immune problems, bowel disease – all sorts of different things, is there a similar thrust happening there as well?
Harchowal
Yes, the success we've had with the uptake of biosimilar rituximab showed a particular model of how you can get consistent and quite rapid uptake of biosimilar.  And if we look ahead to later this year, in 2018, the drug that we spend the most on in the NHS in England is a drug called Adalimumab and the first biosimilars for Adalimumab will become available at the end of 2018.  Now considering that the spend on Adalimumab exceeds £300 million a year, predominantly in rheumatoid arthritis there is potential to make quite significant savings for that one drug.  And if I step back a little bit and look at it from an NHS wide perspective we could probably save £2-300 million a year per using the best value biologics which in this case might well be the biosimilars and we look like we have a good opportunity to make those savings.
 Porter
Jatinder Harchowal, Chief Pharmacist at the Royal Marsden, where another switch is already in progress.
Ally
How do you feel about that, do you have any concerns or…?
Paul
No, I think the way you've run through it and explained it to me I think is – allays any fears that I might have, to have it explained in layman's terms is excellent.  So, it seems that everything is in order with it, so for me that's more than adequate.  I'm happy to switch, yeah, yeah, absolutely, yeah.
Porter
Paul and oncology staff nurse Ally.  And there is more information on biosimilars on the Inside Health page of the Radio 4 website.
Now, how have you been sleeping recently?  Lots of people have struggled thanks to the hot muggy weather but imagine if that tossing and turning through the night was the norm, rather than the exception.
Imogen first experienced insomnia in the early '90s.  She was prescribed sleeping tablets and carried on taking for a number of years in increasing doses.
Imogen
I had periods when I was on perhaps 3.75 of zopiclone a night, sometimes double that.  Then I had a period of time that I took nothing at all because I was very happy, I was not stressed.  But at the worse, which was a couple of years ago, I was taking two lots of seven and a half milligrams of zopiclone, which is far too much.  And even then they began to lose their effect.
Porter
Imogen's sleep problems were worse at times of emotional stress – the more pressure she was under, the more difficulty she had sleeping.  An all too common scenario. 
Imogen was created at the Sleep Disorder Centre in East Grinstead, in Sussex, one of the biggest NHS sleep clinics in England.  Clinical Director Dr Peter Venn showed me around.
Venn
Okay Mark, so we're now in one of the sleep study bedrooms.  It's got a hospital bed in it because we have to have hospital beds but we try to make it as much like home as possible and the room is decorated a little bit off colour, so that it's blue rather than the standard hospital white.  Now in here there may not look to be very much at the moment but there's actually some quite sophisticated monitoring around.  If you look up behind you there you can see a camera, which has a microphone attached to it so that we can hear snoring and we have the video recording of the patient.  And that's very useful, particularly for complex disorders, such as parasomnias, which are what I call things that go bump in the night, people who sleep walk, sleep talk, have confusion arousal, scream and shout in the night.  If you can capture it on video it's often very useful for the diagnosis.  But the patient will be in the bed, they will have a number of wires going to their head to monitor their brainwaves, around their face which helps us to distinguish when the eyes are moving for dreaming sleep, down the limbs and over the cardiovascular part of the body, so that we can monitor the heart and oxygen saturations, movements, etc.
Porter
One thing that intrigues me about this sort of setup, I mean I can see it's great for you for monitoring the person, to see exactly what's happening to them when they're asleep but do any of them manage to get to sleep here because it's an alien environment?
Venn
Yes, I knew you were going to ask that and the very strange thing about this is that the more wires you put on somebody they more they seem to sleep.  We have 40 patients a week coming through here and they say actually it was the best night's sleep I've had for ages.  It's most strange.
Porter
In the past insomnia was often regarded as just a symptom of some other underlying issue – pain from an arthritic hip, noisy neighbours or stress – but it is now increasingly regarded as a disorder in its own right.  Sleep clinicians use the three Ps model to describe how it develops.
Venn
There are predisposing factors that might lend themselves to being an insomniac, particularly it's slightly more common in females, although we do see a lot of men with insomnia.  Personality – which is another P – is a very definite one, these people tend to be anxious, they're driven, they tend to take themselves very seriously and there's an element of worry that comes through.  So, that type of personality predisposes itself to insomnia.  The second thing that happens is that there is a trigger factor – a precipitating factor – the second P and that is a life event – divorce, money worries, worry about your children, your parents, all sorts of things – that would naturally make us sleep badly.  But we get over that and life goes back to normal and most people will go back to normal sleep.  But if you have the predisposing factors you may transfer that anxiety onto sleep after the life event has been dealt with and then they become anxious about their sleep and that's the third P, which is the perpetuation of the problem.  And sleep drives bad sleep, it becomes a behavioural thing, it becomes an expectation that every night you go to bed you're going to sleep badly, you're negative about the bed.  I had one woman who said I am at war with the bedroom and those were the words she used.  So, as soon as she goes upstairs to bed the stress levels go up because instead of the bed being an inviting place where you go to sleep and you have relaxation, nice rest, it becomes somewhere you lie awake at night, you're looking at the clock, you're anxious about what's happening the next day and how you're going to cope.  And the bed just becomes a negative place rather than a positive place.
Porter
And despite often only sleeping for three to four hours a night most people with insomnia are not excessively sleepy during the day – they don't nap or drop off like you would think they would. They feel tired as in fatigued, but not tired as in drowsy.  Why?
Venn
Well I think that the hyperarousal state, the anxiety state, actually feeds through into the daytime as well.  And that's what I mean when I say that insomnia is not really a 12-hour condition it's a 24-hour condition.  If you look at the criteria for actually diagnosing insomnia you must have daytime consequences if you're a short sleeper, if you're an insomniac at night.  If you're somebody who sleeps four hours a night and you're jolly and you don't have any problems in the daytime really you can be labelled just as a short sleeper, you don't need that much sleep.  Of course, the famous case is Margaret Thatcher.  But actually in this clinic room, that we are sitting in now, when I do an insomnia clinic, it's the only clinic of the week where we actually have the box of tissues out because there's a very, very high level of anxiety amongst patients, they are very distressed, they've had the condition for many years, they may have been put on sleeping tablets by their general practitioner but there is a downer now on using sleeping tablets, so general practitioners are much less likely to give them sleeping tablets.  And they really do suffer these patients, they're patients that we do take seriously.
Imogen
I knew that I slept well when I was very happy in my life but I needed to be able to sleep well when I wasn't.  I needed to be confident in myself and trust myself that I could sleep through the night and I wanted to be able to do that without any medication whatsoever.  Now all of that was a big ask but as I say now or never, make or break.
Porter
So, what is the modern approach to treating insomnia, once you've tackled any underlying health issues that may be aggravating it?
Venn
Our approach here is what is now I think probably the dictum around the world in the sleep literature and that is not to use sleeping tablets but to use cognitive behavioural therapy.  This involves seeing a clinical psychologist, they learn strategies for sleep, they learn about sleep hygiene, about sleep relaxation and also how to alter the perceptions, the negative connotations, about sleep and that's very effective.
Porter
When you say very effective, what sort of results do you get, I mean what sort of proportion of patients can expect to see a significant improvement?
Venn
Well 60-70% of patients will report at the end that they feel much better even, interestingly, if their sleep is not that much extended.  What they do find is that they have a much more relaxed attitude to it, so the anxiety is allayed and with that the daytime symptoms start to diminish.
Porter
What happens if they can't get to a clinic like yours and they seem to sleep well on a sleeping tablet, what happens to them long-term if they're taking these drugs long-term?
Venn
Well there are problems with sleeping tablets.  The most commonly used one is zopiclone and a lot of patients who do come to see us with the insomnia clinic are actually on zopiclone or zolpidem.  There are slightly more old-fashioned tablets – temazepam particularly – and I actually yesterday saw a patient who was on 20 milligrams of diazepam, which is Valium, for sleep, only recently started by a general practitioner and my eyebrows shot up a little bit.  But there are a variety of tablets that are used.  Now most patients will report that they do work but they work in the shorter term.  And I have a model which is basically a fence that patients have to get over to go from where they are to good sleep.  And what happens with drugs like zopiclone and the other sleeping tablets is that they will put you to sleep because they are pharmacologically sedative but they're tipping you over the fence, they don't remove the fence, the fence is the barrier to sleep, the psychological barrier to sleep.  And the difference between the tablets and CBT is that the tablets tip you over the fence but if you use them chronically the fence will get higher and you do need more of them because you come tolerant to them.   Whereas CBT gets to the root cause of the problem and removes the fence, so that you can go straight through to the bit where you're sleeping well.  And that's I think a model which works quite well for patients.
Imogen
At the moment I'm sleeping like a baby, I'm very, very pleased to say.  Delighted.  Big smile on my face, as you can see.  My bed has gone from being a hellish place, that I didn't want to go near, to now a very inviting, pleasant place to be.  I feel better, I feel refreshed, energetic.  I still have the odd night, but then I employ some of the strategies that my sleep therapist gave me and whereas before I would sometimes say oh no, what's going to happen, and oh no, oh no, now I think no, you've proved to yourself that you can sleep the night, you can trust that and if that doesn't work I will think about one of my places I like being or things I like doing or I plan the next bit of my garden, for example, whatever and very often I nod off.
Porter
Sleep's moving up the health agenda slowly but services like yours are still few and far between and difficult to access.  How do we compare to other countries in this respect?
Venn
Oh, we're quite a long way behind Europe and we're quite a long way behind Australia and the States.  The problem we have in this country is that we have no training in sleep medicine for doctors and people like me have come into it as enthusiasts – I'm an anaesthetist by training – but because we don't have a training programme there is nobody coming up with an interest in sleep to replace this old band of enthusiasts like me, who are not very far short of retirement.  Whereas in other countries there are proper sleep training programmes.
Porter
And that lack of expertise is leading to hundreds of thousands, if not millions, of people being mismanaged in an almost weekly basis.
Venn
Yes, one of my standard paragraphs that I write back in letters to GPs who say this patient is addicted to zopiclone can you help them, and I write back and I say well we can try with CBT and we can try and get them off zopiclone but the easiest way to get patients off sleeping tablets is not to put them on them in the first place because once they are on them there's a great deal of resistance amongst patients to actually coming off them, even if they're not working very well, they feel psychologically dependent upon them.  And it is a big problem.
Porter
Dr Peter Venn talking to me at his Sleep Clinic at Queen Victoria Hospital in East Grinstead. And there is more information on CBT for insomnia on our website.
Around one in four women in the UK will terminate a pregnancy at some stage of their lives, with most now having a medical abortion – using hormones to induce a miscarriage. Up until recently both doses of hormones used had to be given in a clinic or hospital, but since last autumn women in Scotland can now take their second dose at home.  Just last week, Wales followed suit, and there are now calls for England to do the same.
GP, Dr Margaret McCartney, is in our Glasgow studio.  Margaret, can you explain the different options for women?
McCartney
Surgical and medical abortion are both very safe but more women have been opting for medical abortion over the last 20 years or so.  So, surgical abortion is an operation carried out either under general but more commonly local anaesthetic.  Medical termination is different, it involves taking two sets of medication.  The first is a tablet taken by mouth, which is a hormone blocker and the second is a drug, a prostaglandin, called misoprostol.  And that induces bleeding and causes the pregnancy to end.  And it's that second drug, that misoprostol, that used to be given in clinic, which is now an option to be taken at home for women in Scotland and Wales, if they choose to do so.
Porter
So, these women opting for medical abortion will still go in to a clinic or a hospital for the first round of the treatment and for the assessment, etc., but they'll be able to then take the second one at home?
McCartney
The only change is the location of where the second drug is taken.  So, I went to speak to Dr Audrey Brown, a consultant in sexual and reproductive healthcare, at the Sandyford Sexual Health Service in Glasgow about where the impetus for this change in abortion practice came from.  
Brown
As a doctor working in abortion care for a number of years I've met a number of women who've asked – do I have to go to hospital for my treatment.  Many women have asked over the years – can you not give me the medication to take home with me and I could put it in myself at home.  Until this new guidance from the Chief Medical Officer we've not been able to do that, so the woman has had to make a journey back in to complete the second part of treatment.
McCartney
And why would that be an issue for some women?
Brown
I think there's a number of reasons for why it could be an issue.  Of course, it's not easy, particularly if you don't have access to your own car or transport to make several journeys back and forward to clinics or hospitals, it isn't easy for women.  But I think as well as that when women administer the second part of the treatment the bleeding and cramping can start pretty quickly, some women within an hour of the treatment will be experiencing bleeding and some abdominal pain.  Obviously, if you've had to make a journey to hospital or clinic to administer the medicine then there is the potential that you could start bleeding and cramping on the way home.  I've certainly met people previously where this has been the case and indeed one woman described a very upsetting event where she was travelling home on the bus and went into bleeding which then soaked through her clothes and she was left feeling very vulnerable, embarrassed, when she was making that journey home.
McCartney
Are there any other countries that are doing as Scotland is currently doing?
Brown
Actually, many countries across the world do allow the second part of medical abortion to be taken at home.  In the US standard practice for early medical abortion would be that the second medication is taken at home.  Likewise, Sweden and Norway.
McCartney
Any disadvantages that anyone's been concerned about so far?
Brown
I think a potential disadvantage could be if services were to see this as a potential money saving venture.  I certainly would be very keen that this is not seen as a way of saving on hospital beds.  We're very clear in our clinic that this is a choice for women and we would never want any women to feel that she had to choose a home abortion.  We're very upfront with women that there's a choice between completing your treatment at home.  For some women that's not appropriate, it's not what they want to do and they opt to be an inpatient for the day.  It's very important that the woman's choice is paramount.
McCartney
Dr Audrey Brown.
And a woman who since last October has opted for this new home abortion option talked to Inside Health about her experience.  She didn't want to give her name and so a colleague has voiced her words for her.
Anon Glasgow woman [read]
It wasn't an easy choice to have a termination but timing in life wasn't right.  It felt empowering to be given the choice between having the termination at home or at the clinic.  I chose to be at home and I felt assured and comforted by this decision.  I felt that to be in the hospital environment might have intensified the feeling of the whole process and made it feel that bit more traumatic.  I had a clear sense of what to expect and I returned to the clinic on the Saturday to take the first tablet orally and was given a brown bag to take home with all the medication I needed.  There were leaflets to explain everything clearly and also contact numbers if I needed advice. 
On the Monday I followed the straightforward instructions, I felt safe and comfortable in the private setting of my own home, in my own space.  This afforded me dignity and privacy and also I was allowed to cope in my own way with the choice I had made.  And my husband could support me.  If I'd been in a hospital setting this wouldn't have seemed okay because he was massaging my feet and lower back with essential oils, we cried and he hugged me tightly and we chatted.  It was all perfectly okay and supportive and natural.  But would we have been able to support each other like that in a ward?  I feel not.
On the Monday I lightly bled with bad cramps but nothing had come away.  On the Tuesday I was awoken in the early hours having passed everything.  If my memory serves me right the clinic telephoned either that day or the next to ask how it all went. 
Porter
A woman who spoke anonymously to Inside Health about her experience in Scotland.
Margaret, why do you think it's been Scotland that's blazed the trail here?
McCartney
Well the Abortion Act is the same across Scotland, England and Wales but abortion care is a devolved issue.  So, it may be that smaller countries and smaller administrations might be more likely to know each other, the relevant ministers might be able to relate stories of problems more effectively and particularly for women who live in rural areas and perhaps have long journey times home after they were given that second abortion tablet in a clinic.
Porter
But if you had to predict what's likely to happen would you say England's going to follow suit?
McCartney
I don't think there's any way they wouldn't.
Porter
Watch this space.  Margaret McCartney talking to me earlier from our Glasgow studio.
Just time to tell you about next week when we examine why continuity of care is good for both patient and doctor and look at the increasingly important area of mental capacity.  What happens when people are deemed incapable of making, or comprehending, important decisions affecting their lives and welfare.