Main content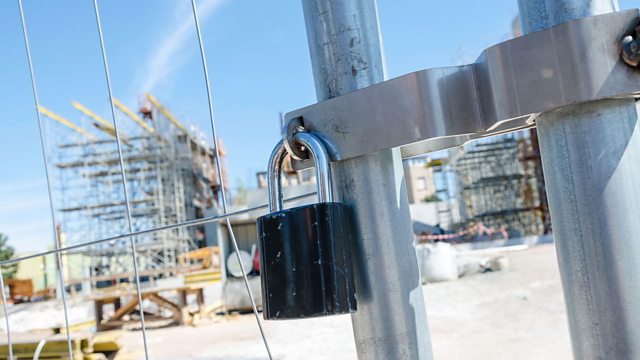 Construction in Crisis?
Six months on from Carillion's collapse, File on 4 investigates the high-risk world of construction industry finance.
In January, Britain's second biggest construction firm, Carillion, spectacularly collapsed under a £1.5 billion debt pile. Thousands of jobs were lost, pensions were put at risk, and around 30 thousand smaller subcontractors, who'd already completed work on projects, were left being owed a total of £2 billion.
Labour leader Jeremy Corbyn called it a 'watershed' moment, and a report by MPs slammed the government contractor's 'rotten corporate culture', claiming those at the top treated suppliers with 'utter contempt'. There was also a stark warning that a similar collapse could happen 'again, and soon'.
But whilst Carillion shone a spotlight on some of the 'reckless' and 'greedy' financial practices used by those at the top of large-scale construction, and left accountants and ministers with questions to answer, has anything changed six months on?
File on 4 investigates an industry treading a financial tightrope - a world of huge turnovers but tiny profit margins, spiralling debts and late payments. Alistair Jackson speaks to subcontractors who say they're still working in 'a climate of fear', and are being pushed to the brink, financially and emotionally, by their bigger construction counterparts.
Reporter: Alistair Jackson
Producer: Mick Tucker
Editor: Gail Champion.
Last on
Are construction giants exploiting their suppliers to balance their books?
Broadcasts