Main content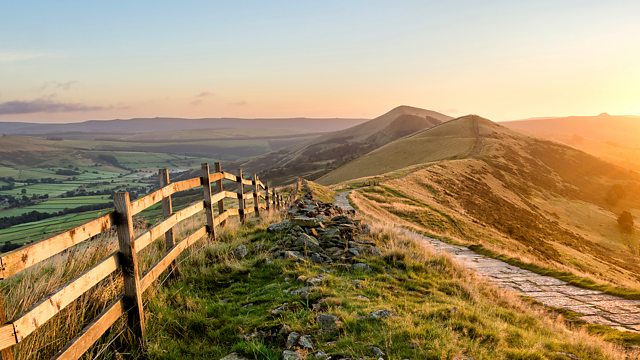 Silver City
Laura Barton visits Silver City - Aberdeen, hewn from granite and polished by North Sea gas and oil - to sample its musical life.
The music writer Laura Barton visits another four locations in Britain and listens closely to the music found in different landscapes.
Today it's Aberdeen - Silver City. Sparkling silver in the sun, but a dour grey under a heavy sky, Aberdeen is built from granite hewn from local quarries and nestled on Scotland's north-east coast between green hills and the forbidding North Sea. In recent years, gas and oil money has changed the city, bringing in workers from around the world, but it's retained a distinctly Scottish culture.
Laura walks the golden sands of Aberdeen beach with singer-songwriter Kathryn Joseph, whose recent success has taken her to live in Glasgow. She also catches an impromptu folk performance in the Blue Lamp, visits daughter and father Katie and Charley Buchan who perform as Best Girl Athlete and live at the top of a high rise in the centre of the city, and she accompanies the 'psych folk' musician Alan Davidson on a stroll along the River Don and through Old Aberdeen.
Music in this programme:
Best Girl Athlete - In Your Head and Silver City (Album: Best Girl Athlete, Fit Like Records)
CS Buchan - Unpredictable Energies (Album: Material Others, Emubands)
Kitchen Cynics - Strandloopers, Harlaw and Jon Justice (Album: Apardion, Songs of Aberdeen, Fit Like Records)
Best Girl Athlete - Hills (Album: Carve Every Word, Fit Like Records)
Kathryn Joseph - The Why What, Baby and The Weary (Album: Bones You Have Thrown Me and Blood You Have Spilled, Hits the Fan Records)
Kathryn Joseph - And You Survived (pre-release white label)
Produced by Alan Hall
A Falling Tree production for BBC Radio 4.
Last on
Music Played
Best Girl Athlete

In Your Head

 Best Girl Athlete.
Fit Like Records.

Best Girl Athlete

Silver City

 Best Girl Athlete.
Fit Like Records.

CS Buchan

Unpredictable Energies

 Material Others.
Emubands.

Kitchen Cynics

Strandloopers

 Apardion Songs.
Fit Like Records.

Kitchen Cynics

Harlaw

 Apardion Songs.
Fit Like Records.

Best Girl Athlete

Hills

 Carve Every Word.
Fit Like Records.

Kitchen Cynics

Jon Justice

 Apardion Songs.
Fit Like Records.

Kathryn Joseph

The Why What, Baby

 Bones You Have Thrown Me and Blood You Have Spilled.
Hits the Fan Records.

Kathryn Joseph

The Weary

 Bones You Have Thrown Me and Blood You Have Spilled.
Hits the Fan Records.

Kathryn Joseph

And You Survived
Broadcasts