Main content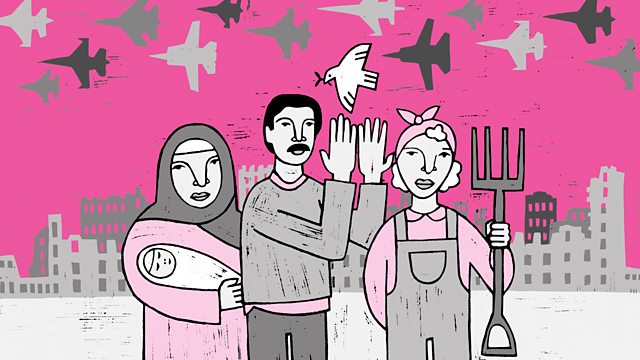 Civilians and War
Historian Margaret MacMillan examines the role of civilians as supporters and victims of conflict.
Historian Margaret MacMillan dissects the relationship between war and the civilian. Speaking to an audience in Beirut, she looks back at the city's violent past and discusses the impact of conflict on noncombatants throughout the centuries. She explores how civilians have been deliberately targeted, used as slaves and why women are still often singled out in mass rapes. And she addresses the proposition that human beings are becoming less, not more violent. The programme is chaired by Anita Anand.
Producer: Jim Frank
Editor: Hugh Levinson.
Last on
Read the transcript of Margaret MacMillan's third lecture from The Mark of Cain series
Broadcasts

Podcast
Significant international thinkers deliver the BBC's flagship annual lecture series