Main content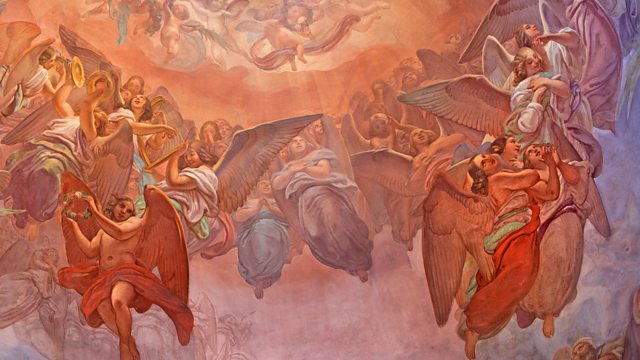 Tomkins, Cardoso and the New World
Peter Phillips explores later developments in Renaissance choral music, focusing on the music of Thomas Tomkins in England, Manuel Cardoso in Portugal and Juan Padilla in Mexico.
Peter Phillips brings his six-part series celebrating the Glory of Polyphony to a close.
Polyphony (literally, 'many sounds') reached its peak in choral music during the historic Renaissance period. Peter Phillips first discovered its magnificent sound world at the age of 16 and ever since has devoted his life to performing and recording it. He even formed his record label and choir -The Tallis Scholars - to share the music with others. In each programme in this series, Peter will share his knowledge of and passion for Renaissance choral music by exploring the lives and works of two very contrasting composers. He'll showcase their unique styles against the social backdrops of the late 15th to early 17th centuries by telling some of their personal stories and explaining the original purpose of the music. He'll also explore the music's meditative qualities and its power to affect worshippers and audiences past and present.
In this sixth and final programme, Peter will explore later developments on the peripheries of Europe and beyond, focusing on the music of Thomas Tomkins in England and Manuel Cardoso in Portugal. He'll also look at how composers such as Juan Gutierrez de Padilla took the Renaissance polyphonic tradition in Europe further afield to the new missions in Mexico and South America.
In England during the early 17th Century, Renaissance-style counterpoint was still key, and Welsh-born Tomkins served King and country with anthems and liturgical music until the outbreak of the English Civil War. In Portugal and the New World, composers reacted to the developments of Monteverdi and looked ahead to Baroque harmonic structures whilst clinging to the traditional choral framework. Manuel Cardoso was a loyal servant and friend to the musical King Joao IV, who helped him to publish most of his works, much of which were destroyed in the Lisbon earthquake of 1755.
Featured in...
We broadcast more live and specially-recorded concerts and opera than any other station.