Main content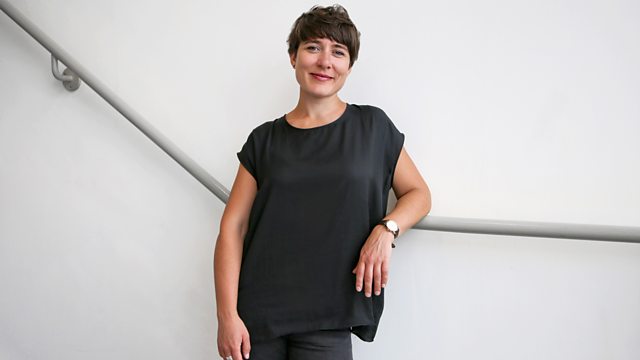 Kammer Klang, Scenatet Ensemble
Kate Molleson presents a Kammer Klang concert from Cafe Oto in London. Scenatet Ensemble and pianist Joseph Houston play Antonia Barnett-McIntosh, David Helbich and Matt Rogers.
Kate Molleson presents a concert from the Kammer Klang series at Café Oto in East London. Scenatet ensemble give the UK premiere of Weep at the Elastic as it Stretches by Matt Rogers, pianist Joseph Houston plays Antonia Barnett-McIntosh's piece for piano and tape The thing is, I think -, and there's a workout for your ears and your imagination in David Helbich's No Music - A performative rehearsal.
Plus percussion music by Marianthi Papalexandri-Alexandri, and from the recent Tectonics festival in Glasgow cellist Deborah Walker plays Chaoscaccia, a collaborative piece composed with Pascale Criton.
Stockhausen's Gruppen – What's the Big Deal?