Main content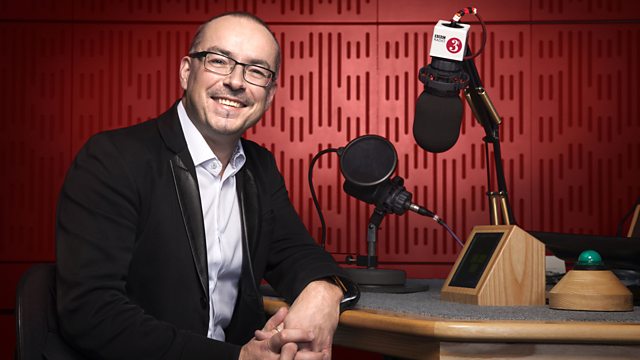 Andrew McGregor with Nicholas Kenyon and Gillian Moore
Building a library on Mozart's Don Giovanni with Nicholas Kenyon, plus Gillian Moore reviews recent releases of Mahler songs and symphonies.
with Andrew McGregor.
9.30
Building a Library on Mozart's Don Giovanni with Nicholas Kenyon.
The Marriage of Figaro had been a sensational success with Prague audiences. So, forsaking the fickle Viennese, Mozart wrote his new opera Don Giovanni especially for Prague where he anticipated - and received - another rapturous reception.
When it comes to gratifying his lust, Don Giovanni is a man who never takes no for an answer and he only gets his comeuppance when, as a consequence of his latest encounter, he has to confront the supernatural and descends, defiantly unrepentant, to hell. With its compelling drama and characterisation bound up in a succession of unforgettable musical numbers, Don Giovanni is among Mozart's greatest stage works; it sometimes feels as if the total of its recordings (by some of the finest musicians of this and the last century) adds up to the same number as Giovanni's sexual conquests.
10.55
Gillian Moore reviews rounds up recent releases of Mahler songs and symphonies.
11.45
Disc of the Week: Andrew chooses an outstanding new release.
Last on
Music Played
Hugo Alfvén

Symphony No.1: iii. Allegro, molto scherzando, Op.7

Orchestra: Deutsches Symphonie-Orchester Berlin. Conductor: Lukasz Borowicz.

Frédéric Chopin

Nocturne in E major, Op.62

Performer: Kevin Kenner.

Warner Classics 0190295635206.
Warner Classics.
9.

Orazio Benevoli

Missa Si Deus Pro Nobis: Gloria

Ensemble: Le Concert Spirituel. Conductor: Hervé Niquet.

Josef Suk

Song of Love, Op.7 No.1

Performer: Jonathan Plowright.

Hyperion : CDA68198.
Hyperion.
6.

Richard Rodney Bennett

Concerto For Stan Getz: ii. Elegy

Performer: Howard McGill. Orchestra: BBC Scottish S O. Conductor: John Wilson.

Richard Rodney Bennett

One Equal Music

Choir: Royal Birmingham Conservatoire Chamber Choir. Conductor: Paul Spicer.

Fromental Halévy

La Reine de Chypre: Act 1 Finale

Singer: Véronique Gens. Singer: Cyrille Dubois. Singer: Étienne Dupuis.

Felix Mendelssohn

A Midsummer Night's Dream - Incidental Music, Op.61

Singer: Anna Lucia Richter. Singer: Barbara Kozelj. Choir: Pro Musica Women'S Choir. Orchestra: Budapest Festival Orchestra. Conductor: Iván Fischer.

Channel Classics CCS SA 37418.
Channel Classics.
2.
Broadcast