Main content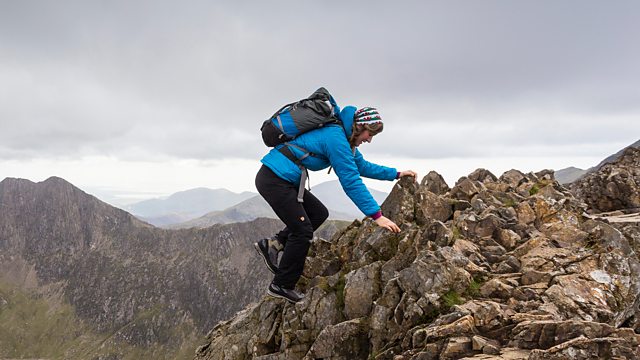 Small jackets, Is GDPR working?, Tesco Direct
The outdoor clothes retailers not catering for women bigger than the UK average size 16. And we thought spam email was a thing of the past, has GDPR made a difference?
Why do outdoor clothes retailers not cater for women bigger than the UK average? We speak to Laura Apps-Green who got so fed up with the lack of suitable clothing in her size that she wrote a letter of complaint to retailer RAB. As a keen paddle boarder, skier, wild swimmer, hill walker and runner she couldn't understand why she couldn't get larger women's wear, particularly when the men's styles go up to XXL.
We've reported on issues with mis-selling and fraud within the energy efficiency industry. Things were supposed to change following a government-commissioned report by Peter Bonfield, former CEO of BRE. Two years after Peter Bonfield's review, his recommendations are being implemented with a new Quality Mark for all energy efficient improvements. We hear from someone who could have benefited from such protections. Last year cavity wall insulation was installed in her property without her consent after her signature was forged.
Running is big business and it seems a simple half marathon just won't cut it any more. If you're not doing an obstacle course through mud or throwing coloured paint around then you're just not having enough fun. We join a murder mystery half marathon through North London.
New GDPR rules required companies to ask if they could keep your contact details and whether they could continue to send you marketing materials. It should have been the end of unwanted spam email but what happens if companies are breaking the rules?
Tesco closes its Tesco Direct website today after a big closing down sale. At a time when the high street is struggling and online is the holy grail, why couldn't Tesco make it work? We look at other online successes and failures for the supermarkets.
Presented by Winifred Robinson
Produced by Beatrice Pickup.
Chapters
High Street Business Rates

The head of the IFS, Paul Johnson, says that scrapping business rates is not the answer

Duration: 05:28

Small Jackets

Why do outdoor clothing retailers not cater for women bigger than a size 16?

Duration: 07:01

Is GDPR Working?

Are Companies still allowed to send unsolicited marketing emails after GDPR?

Duration: 06:59

Quirky Runs

not content with 13 miles, participants are signing up for novelty themed running events

Duration: 06:30

Cavity Wall Insulation

Will new consumer protections for government energy schemes help eradicate fraud?

Duration: 08:05

Tesco Direct

The Tesco Direct website closes today. What went wrong?

Duration: 04:13

Why do outdoor clothes retailers not cater for women bigger than the UK average?

You and Yours listener Laura Apps-Green demonstrates why buying a man's jacket isn't necessarily a solution, when women's jackets in anything bigger than a 16 are unavailable.