Main content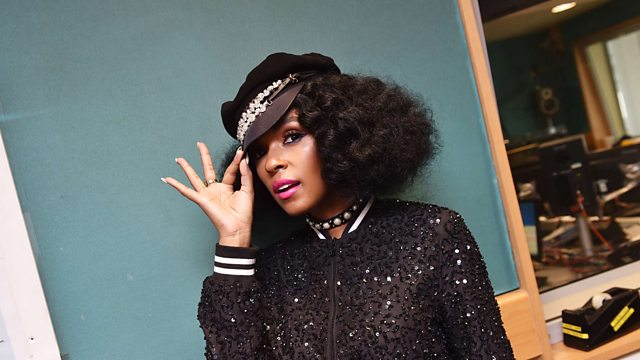 Janelle Monae
The American singer and rapper tells Matt Everitt about the pivotal first times in music.
Having just kicked off the Manchester International Festival, here's another chance to listen to Janelle Monae's chat with Matt Everitt from last year. Matt caught up with the American singer and rapper to find out about the pivotal first times in her musical journey.
Since her critically acclaimed debut album in 2010 The ArchAndroid, Janelle has been a rising star, earning Grammy nominations and album sales along the way. Her third album Dirty Computer was released last year.
Over the next few weeks, 6 Music is bringing you a great big slice of the Manchester International Festival. Listen back to Mary Anne Hobb's live from Festival Square last week, with Laurie Anderson and Underworld's Karl Hyde. Then next Thursday, Mary Anne is dedicating her show to Skepta - the day after the Mercury Prize winner will have debuted his mysterious new show Dystopia987. Plus, we're also handing the airwaves over to some of the performers on the lineup. Available now on BBC Sounds, These New Puritans presenting their own 6 Music show, sitting in for Iggy Pop.
From Lauryn Hill to futurism via Prince, here's six things Janelle Monae has taught us.
Featured in...
A collection of interviews with artists on the music and moments that have defined them.
The first record I ever bought… by Noel Gallagher, Janelle Monae, Florence Welch, Thom Yorke, Elton John and many more
Podcast
Interviews with major artists revealing the moments and songs that shaped their careers.