Main content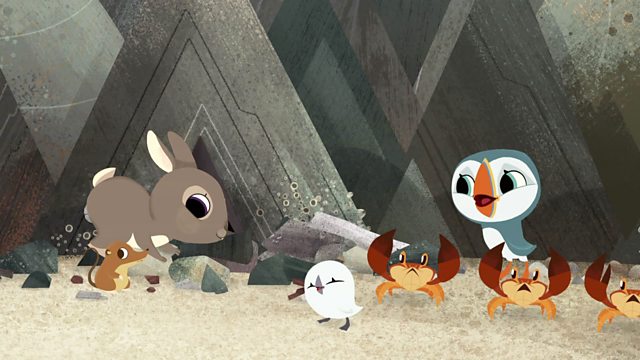 Na Creagan Chugallach
Tha Bernie glacte am broinn na h-uamhaig! Rocks have fallen from the cliffs and landed in front of Bertie's grotto, trapping him!
Tha Bernie glacte am broinn uamhag 's tòrr chreagan air tuiteam bho na stacan gu beul na h-uamhaige! Ge-tà, tha Oona 's a caraidean faisg air làimh gus a chuideachadh... ach an tig aca air obair mar sgioba gus Bernie a shaoradh?
Bernie is trapped inside the grotto after a pile of rocks fall from the cliffs and land outside his door! However, Oona and her pals are on hand to help their old friend - but will they be able to work as a team in order to save the day?