Main content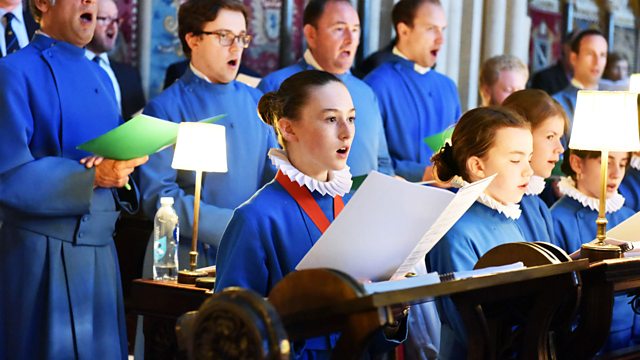 Wells Cathedral
Live from Wells Cathedral.
Live from Wells Cathedral.
Introit: Grant, O Lord, we beseech thee (Gary Davison)
Responses: Howard Skempton
Psalms 22, 23 (Camidge, Camidge [adapted Elvey], Walford Davies)
First Lesson: Nehemiah 13 vv.15-22
Canticles: The Dallas Canticles (Howells)
Second Lesson: 2 Corinthians 2 vv.5-17
Anthem: i thank You God for most this amazing day (Whitacre)
Hymn: Christ be the Lord of all our days (Cloth Fair)
Voluntary: Fugue sur le thème du carillon des heures de la cathèdrale de Soissons, Op 12 (Duruflé)
Matthew Owens (Organist and Master of the Choristers)
Jeremy Cole (Assistant Organist).