Main content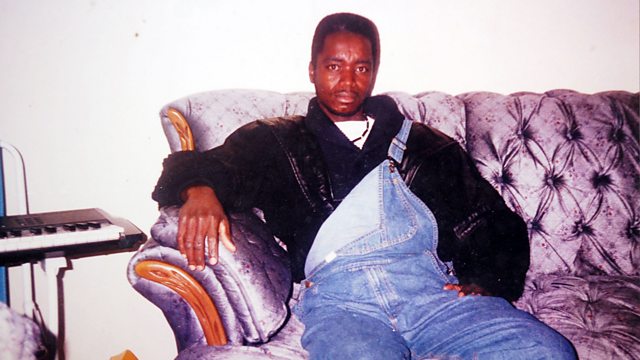 Ata Kak's Late Junction Mixtape
A Late Junction mixtape selected by Ghanaian singer, rapper and highlife icon Ata Kak.
An internet legend, Ata Kak's music first came to light via ethnomusicologist Brian Shimkovitz, who found a self-released tape from the mid-90s at a roadside stall in Ghana in 2002. The discovery inspired Shimkovitz to launch his blog Awesome Tapes from Africa, now a highly respected reissue label, writing in his inaugural post: 'You may never hear anything like this elsewhere. No one I know in Ghana listens to this frenetic leftfield rap madness.' After years of searching, Brian tracked Ata down and together they re-released Obaa Sima in 2015.
Born Yaw Atta-Owusu in 1960 in Ghana, Ata moved to Germany in 1985 and joined a local reggae band as a drummer, despite never having played any instruments before. He picked it up quickly and soon became their lead vocalist, performing mostly Bob Marley songs that he had loved as a youth.
A few years later, he moved to Toronto and joined a Ghanaian highlife band but soon decided he'd prefer to record his own music. He quit the band and cobbled together a studio in his home, using mostly second-hand equipment. Inspired by a performance by Grandmaster Flash he'd seen on Canadian TV, Ata decided to add lyrics to the beats he had written. Rapping in English didn't feel comfortable so he began writing and practicing rhyming in Twi, the most widely-spoken language in Ghana. Using an Atari and a synthesizer with built-in drum sounds, Ata created Obaa Sima.
Around 50 copies of the album were made and released on tape in 1994. Ata believes approximately 3 copies were sold and the rest were scattered among family and friends in Ghana and Canada, one of which was found by Brian.
He now tours worldwide and has a two day residency at Cafe Oto in London on the 2nd and 3rd of July.
Produced by Katie Callin for Reduced Listening.
Featured in...
We broadcast more live and specially-recorded concerts and opera than any other station.