Main content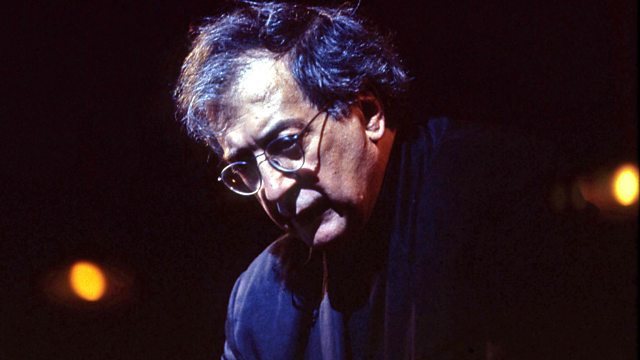 Even in his 70s, Berio still felt compelled to compose. Donald Macleod and Gillian Moore look at some of the key works from his final years.
Luciano Berio (1925-2003) felt compelled to compose right until the very end of his life, declaring to one of his grandchildren that he simply had to, because it was 'what my spirit tells me'. He completed his very last commission only shortly before he died. Donald Macleod and Gillian Moore look at Berio's life and music at this period (a time when Gillian came to know the composer personally), and among other things consider the extraordinary paradox of an avowed communist or partito communista supporter who owned a private estate complete with vineyard! As well as writing extraordinary works for the theatre, Berio maintained a lifelong interest in folksong, and added to his series of Sequenzas for virtuoso instrumentalists.
Un re in ascolto (excerpt)
Vienna Philharmonic Orchestra
Lorin Maazel, conductor
Naturale
Kim Kashkashian, viola
Robyn Schulkowsky, percussion
Sequenza XIII
Teodoro Anzellotti, Accordion
Stanze
Tenebrae (Paul Celan)
Die Schlacht (Dan Pagis)
Dietrich Henschel, Baritone
Orchestre de Paris
Christoph Escenbach, Conductor.
More episodes
Next
You are at the last episode