Main content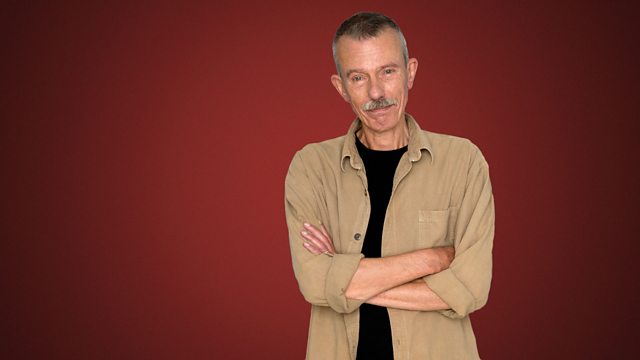 Schubert and Saint-Saëns from Moscow
Jonathan Swain presents a concert from the Moscow Conservatory. On the programme, Schubert's song collection, Schwanengesang, and Saint-Saens's The Carnival of the Animals.
Jonathan Swain presents a concert from Rachmaninov Hall in Moscow Conservatory, with Schubert's Schwanengesang and Saint-Saëns Carnival of the Animals.
12:31 AM
Franz Schubert (1797-1828) Ludwig Rellstab (text) (1777-1860)
Schwanengesang D 957 Liebesbotschaft; Kriegers Ahnung; Frühlingssehnsucht; Ständchen; Aufenthalt; In der Ferne; Abschied; Der Atlas; Ihr Bild; Das Fischermädchen; Die Stadt; Am Meer; Der Doppelgänger; Taubenpost)
Irina Solomatina-Tisso (soprano), Vladimir Yurygin-Klevke (piano)
1:23 AM
Camille Saint-Saens (1835-1921)
Carnival of the Animals
Vladimir Yurygin-Klevke (piano), Eleonora Karpukhina (piano), Irina Yagudina (flute), Ruzalia Kasimova (clarinet), Elena Tarosyan (violin), Ivan Naborschikov (violin), Anna German (viola), Maria Kudryavtseva (cello), Vitaly Ushenin (double bass), Elisey Dregalin (percussion), Anastassia Yurgenson (narrator)
1:38 AM
Johannes Brahms (1833-1897)
25 variations and fugue on a theme by G.F. Handel for piano Op 24
Shai Wosner (piano)
2:05 AM
Wolfgang Amadeus Mozart (1756-1791)
Violin Concerto No 4 in D major K.218
Frank Peter Zimmerman (violin), Netherlands Radio Philharmonic Orchestra, Guido Ajmone Marsan (conductor)
2:31 AM
Giovanni Pierluigi da Palestrina (c.1525-1594)
Missa in duplicibus minoribus II for 5 voices
Maîtrise de Garçons de Colmar, Ensemble Giles Binchois, Ensemble Cantus Figuratus der Schola Cantorum Basiliensis, Dominique Vellard (director)
3:05 AM
Fryderyk Chopin (1810-1849)
24 Preludes, Op 28
David Kadouch (piano)
3:41 AM
Antonin Dvorak (1841-1904)
Legend in C major (Molto maestoso) Op 59 No 4 orchestrated by the composer
Bratislava Slovak Radio Symphony Orchestra, Stefan Robl (conductor)
3:48 AM
John Thomas (1826-1913)
The minstrel's adieu to his native land for harp
Rita Costanzi (harp)
3:56 AM
Johan Wagenaar (1862-1941)
Concert Overture 'Frühlingsgewalt' Op 11
Netherlands Radio Symphony Orchestra, Jac van Steen (conductor)
4:04 AM
Piet Ketting (1905-1984)
Deuntjen
The Netherlands Chamber Choir, Hans van den Hombergh (conductor)
4:10 AM
Gabriel Fauré (1845-1924)
Nocturne for piano No 6 Op 63 in D flat major
Jean-Yves Thibaudet (piano)
4:20 AM
Antonio Vivaldi (1678-1741)
Concerto in D minor Op 3 No 11 from 'L'Estro Armonico'
Tafelmusik Baroque Orchestra, Jeanne Lamon (conductor)
4:31 AM
Alessandro Marcello (1669-1747)
Concerto in D minor
Jonathan Freeman-Attwood (trumpet), Colm Carey (organ of the Dutch Church, Austin Friars, London)
4:40 AM
Mieczyslaw Karlowicz (1876-1909)
4 Songs - Z nowa wiosna (When spring arrives) ; O nie wierz temo, co powiedza ludzie (Do not believe what the people say) ; Czasem, gyd dlugo na pól sennie marze (Sometimes when long I dream) ; Rdzawe liscie strzasa z drzew (Rust-coloured leaves fall from the trees)
Jadwiga Rappé (contralto), Ewa Poblocka (piano)
4:47 AM
Franz Liszt (1811-1886)
Légende No 1: St. Francois d'Assise prechant aux oiseaux S.175
Bernhard Stavenhagen (piano)
4:57 AM
Jakov Gotovac (1895-1982)
Symphonic Dance "Kolo" Op 12 (1926)
Zagreb Philharmonic Orchestra, Kazushi Ono (Conductor)
5:06 AM
Witold Lutoslawski (1913-1994)
Dance Preludes, for clarinet and piano
Seraphin Maurice Lutz (clarinet), Eugen Burger-Yonov (piano)
5:17 AM
Pyotr Il'yich Tchaikovsky (1840-1893)
Three Characteristic Pieces: 1. Troika (November from The Seasons, Op 37; 2. Chant sans paroles Op 2 No 3 ; 3. Humoresque Op 10 No 2
Sofia Soloists Chamber Ensemble, Vassil Kazandijiev (conductor)
5:27 AM
Carl Reinecke (1824-1910)
Trio for oboe, horn and piano in A minor, Op 188
Jaap Prinsen (horn), Maarten Karres (oboe), Ariane Veelo-Karres (piano)
5:50 AM
Claude Debussy (1862-1918)
Sonata for violin and piano in G minor
Janine Jansen (violin), David Kuyken (piano)
6:05 AM
Johann Friedrich Fasch (1688-1758)
Overture à due chori in B flat
Cappella Coloniensis, Hans-Martin Linde (conductor).