Main content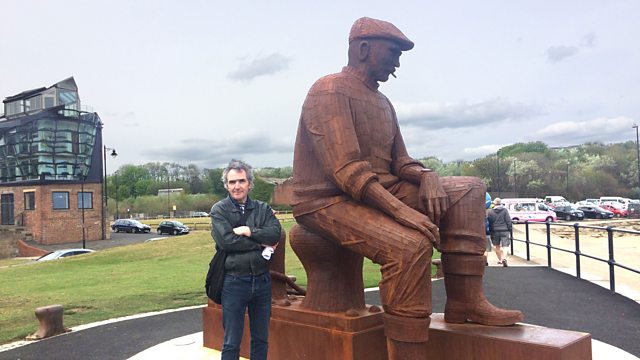 Tynemouth Sea and Song
Folk singer Jez Lowe uncovers the traditions of seafaring and song in Tynemouth and North Shields and hears why music is essential to this landscape, its people and its history.
Up on the cliff tops at the mouth of the Tyne sits the imposing Tynemouth Priory and Castle. It's history stretches back to the Iron Age and it has been used by both Monks and the Military as a place to defend nation and faith. This great monastic heritage may be one reason why the songs of this region have been kept alive. Jez Lowe discovers this place became a seat of learning which meant that there was a history of print; crucially songs were recorded and not lost but also the cultural influence of Christianity from Ireland and mainland Europe gave rise to a melting pot of ideas and influences.
This melting pot of influences is evident today as Jez visits the nearby Fish Quay at North Shields. The songs, and even unique instruments, from this place mix Irish, Scottish and English sounds and themes with music from as far afield as Scandinavia. Even today you can find fishermen from places like the Philippines and the Netherlands working alongside the local boatmen. Music remains ever present in the traditions of the place and Jez explores the songs and sounds which resonate most with people who live and work at the mouth of the Tyne today.
Podcast
Countryside magazine featuring the people and wildlife that shape the landscape of Britain