Main content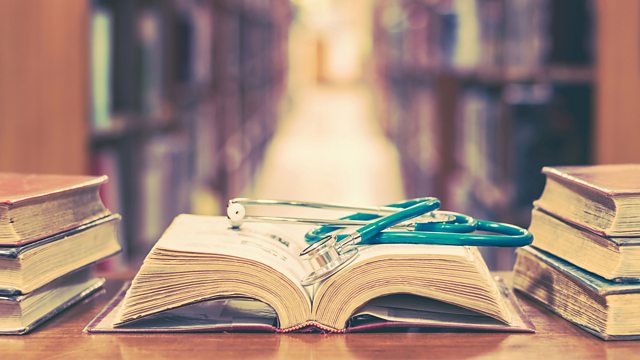 Dr Rita Charon takes five different books as starting points for her own very personal reflections on her experiences as a physician. Contains serious medical issues and trauma.
Part of the BBC's NHS at 70 season of special programmes
This programme deals with serious medical issues and trauma.
On the basis that "fiction reveals truth that reality obscures", in 2000 Dr Rita Charon founded the pioneering Program in Narrative Medicine at Columbia University, which started to teach literature and creative writing to medical students. "Narrative Medicine" was the term she coined to describe the capacity to recognize, absorb, metabolize, interpret, and be moved by stories of illness. Simply - it's medicine practised by someone who knows what to do with stories.
This idea has been taken up by medical schools all over the world, including Britain, as a way to help health professionals grow in empathy and reflection.
Narrative medicine draws patients, doctors, nurses, and therapists together to re-imagine a health care based on trust and trustworthiness, humility, and mutual recognition. And for Rita, actively looking to understand what a patient is telling you, in the way you might closely read a work of literature, is the way in.
Book can become doorways into a different reality, and shed light on the different outcomes of illness - acceptance, death, healing. Each programme is a meditation on our changing minds and bodies and the passing of time.
In this episode Rita considers Kazuo Ishiguro's novel "Never Let Me Go", and the questions that it raises of what it means to be human, and how physicians can respond to life's mysteries and paradoxes.
Rita Charon is Professor of Clinical Medicine and Director of the Program in Narrative Medicine at the Columbia University College of Physicians and Surgeons.