Main content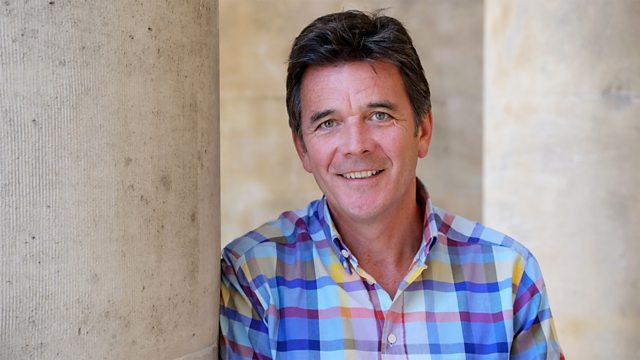 Tamoxifen and Breast Cancer Prevention
Identifying spelling mistakes in genes that influence growth and survival of cancer cells. And discussion of Tamoxifen, the so-called 'statin of breast cancer prevention'.
Tamoxifen, the so called "statin of breast cancer prevention" is recommended for healthy women with a family history of the disease. So why are only 1 in 7 of those eligible taking it? And Mark Porter speaks to Professor Gareth Evans working with his team at the Wythenshawe Hospital in Manchester to reliably identify women at higher risk of breast cancer. They are testing for SNPS, spelling mistakes in the DNA that influence growth and survival of cancer cells and that give a more accurate assessment of a woman's risk.
Programme Transcript - Inside Health
Downloaded from www.bbc.co.uk/radio4
THE ATTACHED TRANSCRIPT WAS TYPED FROM A RECORDING AND NOT COPIED FROM AN ORIGINAL SCRIPT.  BECAUSE OF THE RISK OF MISHEARING AND THE DIFFICULTY IN SOME CASES OF IDENTIFYING INDIVIDUAL SPEAKERS, THE BBC CANNOT VOUCH FOR ITS COMPLETE ACCURACY.
INSIDE HEALTH – Programme 1.
TX:  03.07.18  2100–2130
PRESENTER:  MARK PORTER
PRODUCER:  FIONA HILL
Porter
Inside Health may have been off air for a couple of months, but that hasn't stopped us keeping a wary eye on the headlines and there's been a lot in the news about breast cancer.  The story that piqued our interest was the one about women at increased risk of the disease not being prescribed, or declining, protective drugs like tamoxifen.
Which got us wondering.
Given recent advances in this field, some of which we have covered on the programme, what is the best way of working out how likely a woman is to develop breast cancer?  And given that tamoxifen, sometimes referred to as the statin of the breast cancer world, can reduce their risk by as much as a third, why are so few women taking it?
The story starts with the publication of new guidance by NICE early last year.  Inside Health's Dr Margaret McCartney:
McCartney
The NICE guidelines offered something really different for women who were considered to be at moderate or high risk of breast cancer.  And that is a drug that could potentially prevent breast cancer in some of those women.  That's different from screening, which is trying to pick up breast cancer early.  So, tamoxifen for breast cancer has already been used for decades but this is tamoxifen being used to try and stop breast cancer.  So, a long-established drug but being used in a different way.  And NICE makes some quite helpful distinctions between what is normal risk, moderate risk and high risk and they talk about the lifetime risk of breast cancer, the chances of a woman developing a breast cancer in her lifetime, usually taken to be till the age of 90 years.  So, the normal risk of the population of women in this country is less than 17%, which might be higher than a lot of women think.  The moderate lifetime risks, so that's higher than normal but not as high as high, is between 17 and 30%, again lifetime risk, up to the age of 90.  And a high lifetime risk, that's 30% plus.
Porter
And who is the tamoxifen advice aimed at?
McCartney
So, it's really aimed at women at either moderate or high risk.  NICE are saying that women at moderate risk should consider the treatment and at high risk should be offered the treatment.
Porter
And what's the subtle difference between offering and considering?
McCartney
That's a very good question.  And some people might consider that a bit of semantics.  But actually, NICE think quite carefully about that and I'll quote from their own guide.  "We use offer to reflect a strong recommendation, usually where there is clear evidence of benefit."  But they use consider to reflect a recommendation for which the evidence of benefit is less certain.
Porter
So, we can talk about the evidence of benefit and that's the reduced risk of getting breast cancer but there's a price to pay for that, in terms of side effects presumably?
McCartney
Well absolutely, you don't get something for nothing in the medical world.  And I think that's the value of making an informed decision.  That decision is probably going to be a bit different for very many people.  Part of the media coverage, I think, over the last few months, has been I think slating both GPs and women for not taking it, there's a real language issue where women have been reported to be refusing to take this or rejecting the offer of tamoxifen and GPs have been seen to be not offering it or lacking in knowledge about it somehow.  And I think it would be much better if we moved to a position of understanding, of making sure women are getting really high-quality information to allow them to make good choices.
Porter
Now, normally I'm the one subjected to various tests and procedures for the programme, but this time it's the turn of another member of the team.
Clip
Doctor
Hello Erika, come in, take a seat.
Wright
Thank you very much.
Doctor
So, we have the results back of your various tests.  So, what you'll remember from last time is we went through your standard risk factors and what that did is assess that you were in a high-risk category…
Porter
Erika produces Inside Health and we have worked together for years.  She has a strong family history of breast cancer and is just the sort of person at whom the latest NICE guidance is aimed.
Wright
Well breast cancer has very much come on the agenda in my family.  I'm 52 years old and I'm one of five sisters.  And sadly since 2011 two of my sisters have been diagnosed with breast cancer.  Thankfully they're doing okay on treatment.  One in her early 50s, another in her early 60s.  She got herself tested for the BRCA gene which was negative, so we know we don't have BRCA in our family.
Porter
And is there any family history outside of your immediate family?
Wright
In addition, my mother's sister, so I have an aunt.  One of the other factors is that I had my children late, so that pushes me up and one of them is a daughter, so I'm obviously thinking about her as well and having children late that's incredibly common now and with my family history there were just a lot of ambiguities and I had a lot of questions.
Porter
You've been asking a lot of questions and thinking about this obviously, have you done anything about it so far?
Wright
In the end I went to my GP and I asked for a referral because one of the things is that because I'm high risk I would be offered tamoxifen and I've been trying to think my way through that.
Porter
And that's high risk based just on your family history?
Wright
Simply on my family history.  And it feels like a blunt tool to me, especially since I'm one of five because I have two sisters and a mother who don't have breast cancer, so it felt a bit random.  And so, I wanted, before considering tamoxifen, I wanted to try and sharpen that blunt tool.  And we've mentioned on the programme two pieces of science that have come on stream quite recently that I felt would help me do that.
Porter
Erika was seen at the Family History Clinic at Wythenshawe Hospital in Manchester by geneticist Professor Gareth Evans, who is testing new ways to determine a woman's chances of developing breast cancer rather than depending solely on traditional risk factors.
Evans
Until really the last five or six years that's all you got – an assessment based on family history and standard risk factors.  More recently we've been able to identify two other really important factors and in fact we now find that they are perhaps even more accurate at predicting risk than the standard risk factors.  And those are the density of the breast tissue on the mammogram.  So, when you look at mammogram you see black areas and white areas, so it's the white areas that represent your glandular tissue, so that's the tissue within the breast that is more susceptible to developing cancer.  So, the more of that there is the more dense the breast tissue is the more the risk is potentially.  And then the final factor that we look at is common genetic variance.  Now many people will be very au fait with the high-risk genes – BRCA1, BRCA2 – some other genes recently that have been identified add to that list.  But even combining all of those genes only about 2% of the general population will carry a fault in any one of those that has substantial effects on risk.  So, in fact for 98% of the population those genes actually don't really mean anything at all but everyone in the general population carries the common variance.  And these are known as SNPs or single nucleotide polymorphisms.  And there are now nearly 200 that have been linked to breast cancer risk, each one individually only very slightly alters your risk – it may alter it upwards or it may alter it downwards.  But when you multiply them together they can actually have a substantial effect on your risk.  In particular using the first 18 SNPs that have the most information, and these are just single changes in your DNA code, you actually get very, very accurate assessments of risk.
Porter
How are these SNPs actually affecting risk, do we understand what these genes are doing?
Evans
In reality we don't understand a great deal about it yet, most of these SNPs are actually not even in genes, they're close to genes, so we think that they affect, in some way, the regulation of genes which are important in cancer.  All the SNPs are inherited, you inherit a copy of each from each of your parents.  But because – it's like a pack of cards, you can deal the pack of cards and you get a good deal, some people get lots of aces and kings and queens in their pack, the other people actually get the poorer cards.  And so, it depends what the deal is.  So, yes, if you're in a family where there is a high SNP score in your mother you are probably a little bit more likely to get a higher SNP score yourself or you could even be very fortunate and get a good hand from your mother and a good hand from your father and actually end up at lower risk.  So, it's very, very variable, yes SNPs do account for some of the aggregation of breast cancer in families but it's actually, we find, that the family history doesn't necessarily very strongly predict your SNP score.
Porter
Just to be clear, if you were in a family with three or four women, sisters, there are being dealt cards from the same pack – their parents' genes effectively – but they might get a completely different hand each.
Evans
Absolutely, you could end up with one sister ending up with a low risk and another sister ending up with a high risk.  So, it really is just random chance as to what cards you get from your parents.
Porter
So, back at Professor Evan's clinic, what hand has Erika been dealt?
Evans
The good news is that we have information back on your mammogram and your mammogram showed the predominant tissue in your breast is actually fatty tissue rather than glandular tissue.  So, this is breast density.  And you go from 37% down to 23%.  And actually, that's a very substantial reduction.
Wright
Just on breast…
Evans
Just on breast density alone.
Wright
That's amazing.
Evans
So, a 14% absolute reduction in your risk.  And then some further quite good news as well is the genetic variance that we looked at, that we call SNPs, and this came out with most of your SNPs being good.  So, in your hand of cards, your deck of cards, you had more kings and aces – now you have one where you got two of the bad copies, but that was more than made up for by the fact that most of your SNPs were good and some of them were well below a relatively risk of one.  And when we put them altogether you came out with another 17% reduction in your risk.  So, overall…
Wright
Things are coming down.
Evans
… your risk has dropped from 37%, which is well into the high-risk category, down to 19.7%, which is in the moderate risk category.
Wright
That's good news.
Evans
So, your recommendations, as far as NICE guidelines are concerned, have completely changed.  Instead of us saying that you should be offered chemo-prevention, like tamoxifen, we're now saying well we can consider it but it's by no means a given that you should go on it.  The balance of risks and benefits is not so clear in your situation.
Porter
But it could have gone the other way, with Erika being found to be at even higher risk than her family history suggested.
Evans
Yes, it's even possible that given a starting point of 37% that with a bad result in terms of SNPs and density she could have gone over the 50/50 and that is a big tipping point for many women, that they think about more extreme ways of reducing their risk when it's more than a 50/50 chance.
Porter
Looking at Erika's results there, using the classical risk factors, the way that most women will have their risk of breast cancer calculated, it came out at 37%.  With the mammographic breast density it was in the mid-20s but with using SNPs it came in at under 20% – that's quite a big difference across the three domains there.  Which one would you trust the most?
Evans
Part of this is that the big factor in that risk assessment was family history and in those families that are not due to BRCA1 and BRCA2 the predominant risk of due to SNPs, not due to any other genes.  And what we've found is that that is a very accurate prediction.  So, the reality is the standard risk factors are not very good.  The things that you can actually measure that are truer assessments of your risk are density and SNPs.
Porter
How do we know that SNPs are an accurate predictor of risk, what evidence is there?
Evans
The first thing is that these SNPs have been identified in multiple, what we call, case control studies where they have been validated time and again as increasing or decreasing the risk of breast cancer.  What has been done less frequently is to actually multiplying all those SNPs together.  And we've managed to do that in two populations in Manchester, predicting the risk of cancer at screening study where we got saliva samples on nearly 10,000 women and 500 of those have now developed breast cancer.  But also, in our family history risk study where we got DNA from 2,000 women, again nearly 500 of those have developed breast cancer.  And in both those populations the SNPs very accurately predicted the level of risk.  So, if it said a two-fold risk on the tin, it was a two-fold risk in those women who carried the SNPs.  If it said a 0.5 fold, so a halving of the risk, it actually was a halving of the risk.  So, that what we call the calibration is extremely accurate, extremely good.  But obviously it's still only an assessment of risk, it's not you will get it or you won't.
Porter
But the majority of people who are being sent along to clinics like yours will be sent there because of family history, I mean that's one of the risk factors that drives people in and yet they won't be offered – currently – won't be offered this SNP test, which is probably the one thing they should get.
Evans
I couldn't agree with you more but as in all things in the Health Service these things take time to get commissioned and we know that half of women in our family history clinic would change risk category based on the SNP test alone.
Porter
But you don't know which half, that's the problem.
Evans
Well we know which half in the ones we've tested already, but we don't know which half without doing the SNP test.  So, it takes time to get these things into service, there's still some sceptics out there who say well it can't be that good, can it.  But really those that have used these tests and they have been validated in a number of other populations, they know that these are really accurate.  And that probably we're looking at 2020, rather than 2019, but I would be very hopeful that we will be in a position for women to gain access to these.  They're cheap, you only need to do them once, I believe that that's the way forward.
Wright
I feel better.  That's because I was sitting in a grey area and my risk has almost halved.  So, I feel that I've got an accurate assessment, beforehand it was kind of blunt, but now I feel that any choice that I make it's much more informed and I feel less anxious and more in control and that any choice that I do make I'm confident will be the right one.
Porter
Inside Health producer Erika Wright after her risk analysis by Professor Gareth Evans.
However a woman's risk is calculated, and SNP testing is currently generally only available on the NHS through research centres like Prof Evan's, most of those at high risk – six out of seven of them – still don't opt for tamoxifen or similar drugs.  Even though they could reduce their risk by around a third.  Why?
Karen Brown is Professor of Translational Cancer Research at the University of Leicester.
Brown
Preventive therapies have been widely used for cardiovascular disease, heart disease, for many decades now and I think they've been very effective at reducing deaths and complications from cardiovascular disease.  And GPs are very comfortable with using them, prescribing them and lots of people take statins, lots of people take drugs for high blood pressure.  And you can see whether they're working, you can go back to your GP, get your blood pressure tested, measure your cholesterol and see that they're actually doing what you expect them to do.  Now with cancer there are very few therapies that we can take to try and prevent the disease.  One is, tamoxifen, but the difficulty we have is that there is nothing to measure to see whether it's actually working, until you wait for cancer as an outcome.  So, to test drugs like tamoxifen, it takes a very, very long time, it takes decades, very, very large studies, you have to wait for cancer as an outcome really to see whether they actually work.  And so, patients don't get a feel for whether the drug is working for them.
Porter
And of course, it's not just the patient, I mean the thing about cholesterol levels, for instance, if I start someone on a statin three, six months later I can show them the impact that that statin has had, on their cholesterol level anyway.  And that encourages them, it might encourage me as well.
Brown
Yeah, absolutely.  So, there's been some work done recently that GPs are not that familiar with the use of tamoxifen for breast cancer prevention and they don't know that there's NICE guidelines.  So yes, there's a breakdown in communication perhaps, where people in the prevention field haven't disseminated the information to GPs, so they're not as used to using drugs for cancer prevention.  And yes, if they don't have that biomarker, that thing that they can measure to say yes it's working, they're perhaps going to be less convinced by it.
Porter
Well the easiest thing to do when you come to prescribing is first do no harm, is not to prescribe, isn't it, that's the default position.
Brown
Yeah and I think there's been some work done that suggests that if the tamoxifen is actually started in hospitals then GPs are more happy to carry on prescribing but they're a bit more reluctant to prescribe it up front, to do that first prescription.
Porter
The other issue here, for me working in primary care anyway, is the language used – chemo-prevention.  Now it's not the sexiest of titles.
Brown
No, it's an alarming word I think and so I lead a network within the UK of all people that work in this area, so we're called the UK Therapeutic Cancer Prevention Network.  And the reason we chose that name was because there's a conscious effort to get away from chemo-prevention because the people that work in the breast cancer field they realised, several years ago, that having the chemo has the negative connotations for women, they've seen their relatives, they know friends, they know that tamoxifen is used for the treatment of cancer.  So, that word chemo just worries people.  So, we're trying to get away from that and use therapeutic prevention or some people use medical prevention.  And it seems like a minor thing but actually it's a major thing because there's no point us doing all this research, doing clinical trials, if ultimately someone isn't going to take the therapies that we develop because of the wording.
Porter
Of course, another big barrier to an otherwise healthy person taking any form of medication is concern about side effects, with tamoxifen things like blood clots, maybe increased risk of cancer of the uterus, hot flushes, sweats – those sorts of things.  Patients want to have that put in context.
Brown
Yeah, so obviously tamoxifen does cause side effects and I think what we have to do to improve that information and help make that decision a bit easier I think is to better understand the risk.  So, the more we can say someone is at a really high risk for breast cancer the more the benefits, hopefully, will outweigh the side effects of taking the drug.  If you knew you were definitely going to get breast cancer, apart from going down other routes such as prophylactic surgery, then I think you may be more likely to consider tamoxifen.
Porter
One of the issues with using existing well-established medicines that are often out of patent to prevent cancers is that there isn't a lot of pharmaceutical industry interest in it, they're not going to make a lot of money out of this so they're not going to be driving the research or helping you.
Brown
Yeah, they don't – they don't really make any money, so it is a massive barrier.  When you think about all the clinical trials that are done for new drugs for cancer and they are very much pushed by pharma, it's more the individual academics and the clinicians that push these types of trials because the pharma companies won't make the money because we've got to use the drugs that are made by generic manufacturers.  So, it really does limit what we can do and it means we are completely reliant really on charity funding and government funding to do the trials.  And the trials are expensive and long.  So, it slows the whole field down and I just think if we had a fraction of the amount of funding that they have for new drugs I think we can make massive progress, we really could find out who these therapies work in and who they don't work in.
Porter
Professor Karen Brown.
Dr Sam Smith, from the University of Leeds, led the team behind the research into tamoxifen in women at high risk of breast cancer, the research that found just one in seven choose to take it.  And I asked him, and GP Dr Margaret McCartney, what they think the hurdles might be.
McCartney
I think it's very complicated and I think when you look at the qualitative studies that have went and asked women in detail why it is that they don't want to take these tablets the answers are fascinating, interesting and also quite troubling.  I was very moved when I was reading about a woman who decided not to take them because she felt as though having a bottle of tamoxifen on her dressing table and taking a tablet every morning was a constant reminder of her own mortality.
Porter
You could say the same about statins, couldn't you?
McCartney
Well it's a different thing, you know, I think tamoxifen is known as a drug that's used specifically for cancer treatment, as opposed to statins which are I think are used so widely and broadly for people without cardiac disease, as well as people with cardiac disease.  So, I think it is a drug with a different connotation and with a different kind of offer.  And I think when people make informed choices they need to know the pros and the cons and a 30% relative risk reduction, yes, that's important but what's the absolute risk reduction.  And we think for about a thousand women who are taking tamoxifen for five years, these are high risk women, every year you'll stop about five or 10 cases of breast cancer.  But there are also side effects that have to be added into the mix as well.  So, we think there's a slight increase in risk in developing endometrial cancer and blood clots.  And that for many women being weighed up makes it not quite as clear a decision as it might appear if you just know about the benefits.
Porter
But Sam, looking at that sort of level of risk reduction, it makes it the single most effective intervention we've got to prevent these high-risk women from getting breast cancer, I mean more so than breast screening and most of them go for that.
Smith
Yeah, I agree.  These women have relatively little in terms of the prevention options that are available to them.  So, most of them aren't going to be eligible for prophylactic surgery, that tends to be offered to women who are carriers of the BRCA mutation…
Porter
At very high risk, yeah.
Smith
And those women actually aren't eligible to take chemo-prevention.  So, these are a particular group of women for which the prevention options are at the moment chemo-prevention and screening is obviously available to them but that's only going to detect breast cancers slightly earlier, it's not going to prevent these breast cancers from happening in the first place.
McCartney
Obviously, women think quite deeply about this, it's not a quick decision, for many women it's quite a profound decision to make and I actually think that there are big dilemmas.  If you're a healthy person, just with an increased risk, no certainty that you're going to get breast cancer but an increased risk of it, that is a very hard thing to grapple with.  You're putting one set of unknowns against another set of unknowns and trying to come to a conclusion.  And I think very often in general practice and probably in life as well, we do what we can with the information that we have and we try and make the best decision that's available.  And I think what I'm trying to say is that that's a very subtle and complex thing.
Porter
Sam, can you clarify exactly how these drugs are prescribed?  They're initiated by a specialist in hospital and then continued by GPs – is that what's supposed to happen?
Smith
So, at the moment there aren't any clear guidance materials as to who is exactly meant to prescribe these drugs.  So, at the moment it depends on what's happening in your local area but in the majority of cases what is happening is that the clinician that's working within the hospital, so what we call secondary care, these clinicians will initiate the prescription, the woman will be asked to pick that prescription up and take it for one month and then they will return to their primary care doctor, so their GP, and then they will continue that prescription thereafter.  But there are deviations around this and one of the difficulties is that the hospital clinicians they may not actually be eligible to prescribe these medications.  So, for example, some of these women may see a genetic counsellor, they're not medically trained as far as they're not doctors and therefore cannot prescribe medication.  In those cases what will happen is their GP may be asked to write the initial prescription and that's where we're seeing some issues in terms of GPs being unwilling to prescribe the medication if someone else hasn't done it before them.  So, it's a steep learning curve for everyone that's involved in this and we're still trying to get to grips with it.
Porter
Margaret?
McCartney
I think that the NICE guidelines is pretty clear and it makes quite a bold statement that GPs should not be initiating drugs like tamoxifen to try and prevent breast cancer, the recommendation is that that should come originally from healthcare professionals within a specialist hospital setting.  And then, like many drugs, that prescription, once initiated, once begun, is then continued on by the GP and that's because GPs are generalists, we don't have specialised knowledge of everything, and we rely on our hospital colleagues to help make those specialist decisions.  And I think there is a problem if the hospital clinics are being staffed by people who have not been adequately trained to help make decisions around prescribing, I think that is an issue and I think the workload can't automatically go into general practice because then there's a huge training issue for all GPs, rather than for smaller genetic clinics to be trained up.
Porter
One thing, Sam, I haven't seen covered much in the media is how women get to be in the situation where they're discussing whether or not they might benefit from tamoxifen with any doctor.  So, a lot of women will drive themselves in, they're women who might have a family history who are worried come into my – GP – and say look doc I'm worried I might be at risk, they get a referral on to a breast clinic.  We know uptake, even amongst that group, is poor.  But what about the women out there who aren't even coming along to see their doctor, we're not even getting to them at the moment are we?
Smith
Yes, you're exactly right.  So, the NICE guidelines suggest that we do not attempt to find cases of women who are at high risk of breast cancer.  So, we rely on women who think that they're at high risk or at moderately high risk to attend with their GP and ask for a referral on.  And one of the concerns that I have at that stage is that we may be creating inequalities.  I don't have any data to support that but we may be creating some socioeconomic inequalities in the sense that the kind of women that are more active and engaged and looking after their health may be those who are more affluent and they are the ones who will receive the better care in terms of being referred to their secondary care for discussion about chemo-prevention and additional screening.  So, there is a whole cohort of women that are out there that are at increased risk.  That's not necessarily to try and increase worry among the population, the majority of women are at just general population risk but if women do have a family history of the disease, such as a relative who's been diagnosed at a particularly young age, then they may be eligible for a referral.
Porter
Dr Sam Smith and Margaret McCartney.  And there are links to Sam's study, the latest NICE guidance on breast cancer prevention, and more information on breast density and SNPs on the Inside Health page of the Radio 4 website.
Just time to tell you about next week's programme when I head to a sleep clinic for an update on the latest in managing insomnia and discover how copying the latest generation of biological drugs is saving the NHS a fortune.