Main content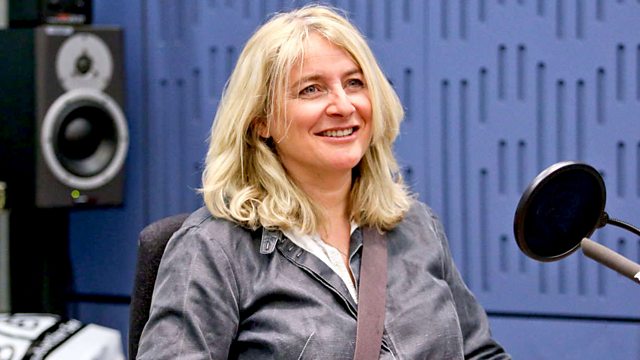 Square Pegs in Round Holes
Emma Kennedy discovers why so many people in Britain hate their jobs and identifies ways to help them find careers that better suit their talents and aspirations.
Writer and broadcaster Emma Kennedy studied law and worked as a solicitor for five years before realising she was in the wrong job.
A string of studies have produced worrying evidence that Emma is far from alone - they suggest that as many as 75 per cent of British workers feel they are in jobs which don't suit them or which they simply hate.
The figures come as little surprise to psychologist Professor Sir Cary Cooper who says it's no coincidence the UK's productivity rate is one of the lowest in Europe. He says unhappiness in the workplace leads to stress, illness and a £13bn cost to the economy.
In this two-part documentary, Emma discovers what has gone wrong and examines ways to help people find jobs that better fit their skills, aptitudes and aspirations.
The first programme focuses on widespread concerns about non-existent careers advice in schools, inadequate work experience opportunities and an education system which fails to prepare students for a lifetime of work.
Emma begins her journey by visiting psychometric testing experts to find out what job she is really cut out for, and establish what part psychological testing can play in choosing work that suits us. In Emma's case, the conclusion comes as a bit of a shock.
She talks to former Education Secretary Estelle Morris who famously resigned from the post, admitting the job didn't suit her. And she meets 25-year old travel writer Emma Rosen who, after leaving university, found herself in a job she hated, so decided to explore her options by trying 25 different jobs before she was 25, with extraordinary results.
A 7digital production for BBC Radio 4.
Last on
Broadcasts