Main content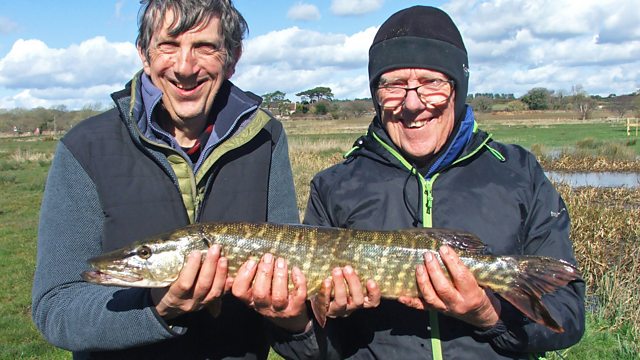 Pike
Brett Westwood journeys into dangerous waters to explore our relationship with the fearsome and predatory pike.
Brett Westwood was twelve years old when he first encountered a pike between the pages of T.H.White's book, The Sword in the Stone and yet the description of the pitiless monster still raises the hairs on the back of Brett's neck. In this, the first in a new series of Natural Histories, Brett has an unnerving encounter with a living pike, and meets an angler, a taxidermy collector, a diver and fish artist, and a heraldry expert as he ventures into dark waters to explore our relationship with this fearsome and predatory fish, which is so powerfully captured by Ted Hughes in his poem, Pike. Producer Sarah Blunt.
Contributors
Mike Ladle - Retired Freshwater Biologist and Angler http://www.mikeladle.com/
David Miller - Wildlife artist - http://www.davidmillerart.co.uk/
Errol Fuller - Painter, writer and taxidermy collector http://errolfuller.com/
Stephen Slater - Fellow of the Heraldry Society - https://www.theheraldrysociety.com/members-arms/slater-stephen/
Erica Fudge - Professor of English Studies at the University of Strathclyde - https://www.strath.ac.uk/staff/fudgeericaprof/
Poem - Pike - Ted Hughes
Georgie Glenn - Scottish actress best known for her stage and television work
Additional sound recordings - Chris Watson.
Last on
Broadcasts