Main content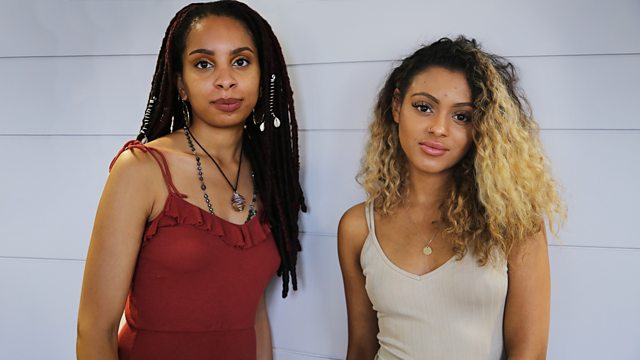 Weekend Woman's Hour: Female songwriters, NHS at 70, Anne Tyler
Woman's Hour highlights. Young songwriters in a male-dominated industry, how the NHS has changed over the decades from a nurse's point of view, and novelist Anne Tyler.
Woman's Hour Power List 2018: Women in Music. We hear from two young female songwriters Madison Paris and Sveltlana Onye about working in a male dominated industry.
We celebrate the NHS at 70 speaking to retired nurse Eileen Balding who began her training in 1948 and to Sacha Dutta a newly qualified nurse who finished training last week. How has the NHS changed over the decades?
We discuss the remarkable resilience of Angela Merkel, who is in her thirteenth year as chancellor, with Anne McElvoy the senior editor at the Economist and Stephanie Bolzen the London correspondent for Die Welt.
Five years ago two British women were attacked with acid in Zanzibar while volunteering. Katie Gee and Kirstie Trup tell us about the physical and emotional impact the incident had on their lives and how they are now.
The American novelist Anne Tyler on her latest book Clock Dance.
How are cuts to NHS funding affecting women's health services? We discuss with Professor Lesley Regan, President of the Royal College of Obstetricians and Gynaecologists and to Dr Anne Connolly a GP and Chair of the Primary Care Women's Health Forum.
And the Emergency Poet Deborah Alma tells us about the healing properties of poems.
Credits
| Role | Contributor |
| --- | --- |
| Presenter | Jenni Murray |
| Interviewed Guest | Eileen Balding |
| Interviewed Guest | Sacha Dutta |
| Interviewed Guest | Anne McElvoy |
| Interviewed Guest | Stefanie Bolzen |
| Interviewed Guest | Katie Gee |
| Interviewed Guest | Kirstie Trup |
| Interviewed Guest | Anne Tyler |
| Interviewed Guest | Anne Connolly |
| Interviewed Guest | Lesley Regan |
| Interviewed Guest | Madison Paris |
| Interviewed Guest | Svetlana Onye |
| Interviewed Guest | Deborah Alma |
| Producer | Rabeka Nurmahomed |
| Editor | Jane Thurlow |