Main content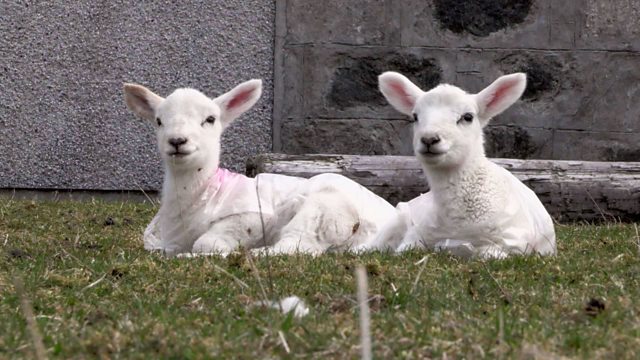 Episode 6
Documentary series following vets across Scotland as they tend to a wide variety of animals. In this episode, Scott Rigg operates on a Staffordshire bull terrier's tendon.
An t-seachdain-sa, tha bheat David Buckland air a thuras seachdaineil a Bharraigh agus tha sin a' ciallachadh gu feum e am bàta-aiseig fhaighinn à Èirisgeigh, agus a ghlacadh a-rithist aig deireadh an latha! Agus tha pailteas de dh' euslaintich a' feitheamh ris.
Aig Pàirc Safari Bhlàr-Dhruiminn tha am bheat Alasdair Mac a' Ghobhainn, a' spòthadh Eland, aon de na beathaichean as motha sa phàirc. Ach 's e dùbhlan a th' ann dhan neach-glèidhidh am pòla-stobaidh a' chleachdadh a chuireas an Eland na chadal. Agus, ann an Siorrachd Obar Dheathain tha bheat Scott Rigg a dèanamh obair-lannsa air faltagan cù Staffie.
This series follows vets across Scotland as they tend to small, large and very wild animals.
In this programme, vet David Buckland is on his weekly visit to Barra which means catching the ferry from Eriskay and getting through his long list of calls in time to catch the last ferry home.
At Blair Drummond Safari Park, vet Ali Smith is castrating one of the elands, which is a large antelope-like animal. The keepers have the challenge of trying to use the jab-pole to make the Eland sleepy without him noticing.
And in Aberdeenshire, vet Scott Rigg repairs a Staffie's damaged tendon.
Credits
| Role | Contributor |
| --- | --- |
| Narrator | Patricia Macleod |
| Producer | Patricia Macleod |
| Director | Scott Brown |
| Camera Operator | Scott Brown |
| Editor | Jonny Craigmile |
| Production Company | Midas Media |