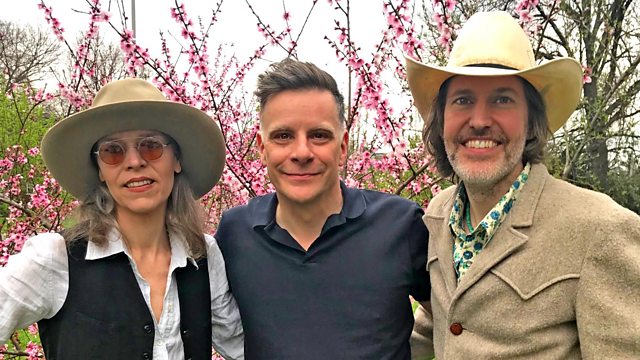 Gillian Welch & Dave Rawlings, part 1
As we're halfway through 2018, Ricky plays some of his favourite country and Americana songs of the year so far.
Plus the first part of an exclusive interview with singer-songwriters Gillian Welch and Dave Rawlings, recorded in Nashville. They discuss their recent projects, the stories behind some of their most-loved songs and reveal some future plans.
The duo share stories about driving across America in their truck, listening to cassettes and AM radio. They explain the difference between a Gillian Welch and David Rawlings project and why the Dave Rawlings Machine turned into Poor David's Almanack. Plus how they've brought traditional folk songs to a new audience through the albums they've produced with Willie Watson. As they re-examine their own back catalogue and their influences, they celebrate their love and belief in the power of song.
Last on