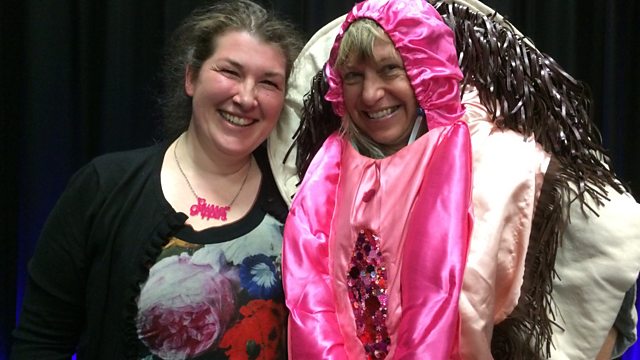 The Pelvic Floor
How much attention do you pay to your pelvic floor? Do you know where it is, what it does and why it matters? Gillian Russell and the team seek the best advice for having a fit and healthy pelvic floor (men and women...)
Physiotherapist Kirsteen Ferguson describes what the pelvic floor is, how much it matters and why she decided to create a video aimed at teenage girls.
Rhianna, Kimberley, Amy and Catriona from the Nairn Youth Forum take a look at the video and discuss how useful it might be for them.
Professor Suzanne Hagen from Glasgow Caledonian University talks about the research she's done into how effective pelvic floor exercises are.
Iain Annand describes why he had to start doing pelvic floor exercises and the impact they've had on his health.
Comedian and physiotherapist Elaine Miller explains how and why she uses humour to get across the importance of looking after your pelvic floor.
And, of course, Gillian and producer Richard just have to get taught exactly how to do pelvic floor exercises properly...!
Last on