Main content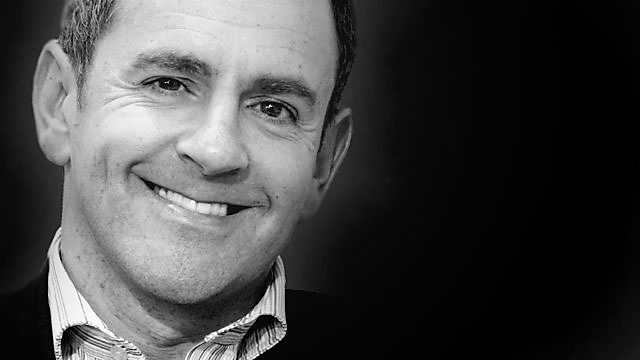 Will you be cheering England on tonight? Health Surgery - contraception for the over 40s. And man bags.
David Mundell has confirmed the Scotland Office in London will be flying the St George's flag ahead of England's World Cup match against Belgium. Will you be cheering them on?
As England gear up for their World Cup match tonight against Belgium, David Mundell has confirmed that the Scotland Office in London will be flying the St George's Flag. He's since received a backlash on social media. According to a recent poll just 15% of football fans in Scotland will support England in the World Cup while 28 per cent will back any country playing against them.
Will you be cheering England on tonight?
Also on the show....
HEALTH SURGERY
On today's health surgery we're talking contraception for the over 40s. If you've a question for Dr Savita Brito Mutunayagam, a specialist registrar in sexual and reproductive health - now's the time to get your query answered
MARLEY THE DOG
We'll speak to James Power, a schoolboy from Gorebridge, who says he's making 500 pounds a month after his dog became a social media star. Fin Wycherley is a social media expert.
LOVE ISLAND
Does going on reality TV jeopardise your career? Cameron Stout won Big Brother winner in 2003, Emma Bullimore is a TV critic from the TV Times and Shan Sabba is Director of Brightwork Recruitment.
ORGAN DONATION
Would you support an opt-out system for organ donation? We speak to Lewis Macdonald MSP, Convener of the Health and Sport Committee who is looking for your thoughts.
LOST VOICE REPORTER
The remarkable story of the American TV reporter who has recovered his voice thanks to a technology company based in Edinburgh. Jamie Dupree is Radio News Director of the Washington Bureau of Cox Media Group and Dr Matthew Aylett is Chief Scientific Officer from Cereproc.
MAN BAG
The bag has been a key feature at Paris Men's Fashion week - is it time to embrace the man-bag? Lee Stafford is a celebrity hairdresser with a man bag. John Davidson is a fashion commentator.
KIDS ROOMS
A mum has posted on Mumsnet that she has threatened to take away her daughter's "disgusting" bedroom if she doesn't start cleaning it. She has said that although it's her 'human right' to have a bedroom of her own, that if she doesn't sort it out, she'll be forced to share with her two brothers. How important is it for kids to have their own room? Ciara MacLaverty is a mum of 2, Moira Cormack is a mum of 4 daughters and Sue Atkins is a parenting expert & author of 'Parenting Made Easy'.
Last on
Music Played
DJ Jazzy Jeff

&

Will Smith

Summertime
Broadcast

BBC Radio Scotland News and Current Affairs Programmes