Main content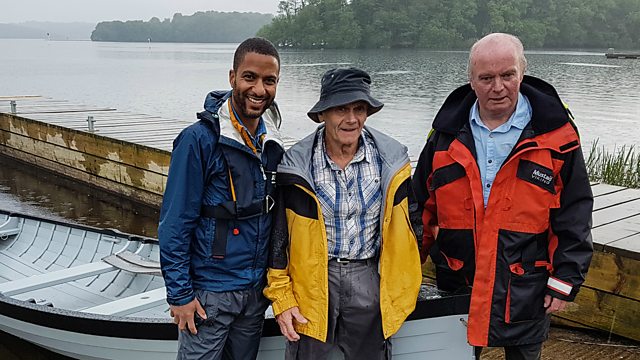 Northern Ireland
Sean Fletcher, Margherita Taylor and Steve Brown are in Northern Ireland. John Craven launches the Countryfile Photographic Competition with Cerys Matthews.
Sean Fletcher, Margherita Taylor and Steve Brown are in Northern Ireland. Sean is at the beautiful Lower Lough Erne meeting the two boat-building brothers reviving the traditional clinker boat. He sees the intricate way they are made and gets to sail in one - the first time a wooden clinker boat has set sail on the Lough in decades.
Margherita explores the boom in pine marten numbers in Fermanagh and finds that, while it is good news for the local red squirrel population, it is bad news for smallholders. And Steve Brown heads to Killeter, where the local churches are putting on a very special display to mark the 200th anniversary of the birth of Cecil Frances Alexander, writer of All Things Bright and Beautiful.
Also in this programme, Tom Heap meets Sir James Dyson and hears his vision for the future of British farming. Adam Henson does a bit of spring stock-taking down on his farm, and John Craven is joined by Cerys Matthews and Simon King for the launch of the Countryfile Photographic Competition for 2018.
Music Played
Timings (where shown) are from the start of the programme in hours and minutes
Clinker boats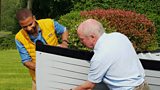 Fred and George Ternan are two brothers from Lough Erne, in County Fermanagh, who are on a mission to revive an ancient boat design that was once vital to the people who made their homes on the lough's islands. 
'Clinker' boats are named for the construction method that uses overlapping planks held together with bent wooden ribs. 
The introduction of fibreglass-hulled boats saw the clinkers disappear from the lough in the 1970s but for the past year Fred and George have been building their own! 
Sean meets the brothers to find out how the traditional boat was made and some of the history and legend connected to it.
Future Farming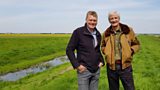 Sir James Dyson may be known for his household technical revolutions but, as one of the UK's largest landowners, he's now helping to transform the future face of farming. Tom travels to Lincolnshire to meet the billionaire inventor and see how he is taking his flair for innovation into his agricultural business - with a £75m improvement scheme designed to future-proof its food production.This is a hi-tech approach that uses precision farming methods to be more efficient and more environmentally-friendly.But at such a cost can the typical farmer embrace this vision? Just 30 miles down the road, Tom meets farmer Colin Chappell to find out...
. 

Rise of the Pine Martin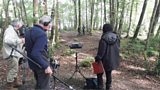 The displacement of the native red squirrel by the invasive grey is a familiar story across the UK. In County Fermanagh, however, the rise of one predator is giving the reds a bit of a boost.
Margherita takes a stroll in Ely Lodge Forest on the banks of Lower Lough Erne to meet Michael Stinson from Ulster Wildlife to find out why the rise of the pine marten has given a boost to the red squirrel population.
But not everyone is happy. Local smallholders have reported their chicken coops raided not by foxes but pine martens. 
Part of Michael's work involves visiting those smallholders to advise them on how better to protect their coops without causing direct harm to the pine martens.
Margherita and Michael head out to meet one smallholder who has been raided three times!
Countryfile Photographic Competition 2018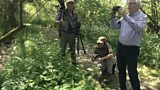 John joins wildlife photographer Simon King and musician and broadcaster Cerys Matthews to launch this year's photographic competition.
The trio visit Lower Moor Nature Reserve in Wiltshire to try out their hand taking photographs that capture this year's theme 'Seasons in the Sun'.
Can you do better?
How to enter
Adam's Farm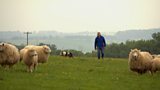 This week Adam is checking on the livestock on his farm. 
Crop-planting was delayed because of the long, wet winter, but nothing could postpone the lambing season and both the new-borns and their mothers have struggled with spring's late arrival. 
There have been no such problems for his Gloucestershire Old Spot pigs or his Highland Cattle, one of which has a healthy calf and another is expecting. 
Meanwhile, the Dorset sheep aren't dealing with any lambs because, as Adam reveals, their breeding cycle is different from other breeds, which could prove to be to Adam's benefit...
All Things Bright and Beautiful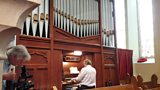 Cecil Frances Alexander was one of the most prolific hymn writers of her time and was responsible for classics such as 'All Things Bright and Beautiful', 'Once in Royal David's City' and 'There Is a Green Hill Far Away'. 
Steve is in Killeter to enjoy a community celebration of the 200th anniversary of her birth. 
Cecil lived here from 1850 to 1855 and was well-loved for helping the sick and destitute regardless of their religion – some have even dubbed her the Florence Nightingale of Killeter!
As well as finding out more about Cecil's work, Steve visits four different church gardens each one themed on her work.
On the Lough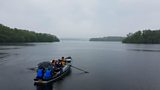 Sean is on the banks of Lough Erne to witness history in the making. 
Brothers Fred and George Ternan are launching the first authentic clinker boat built here for 50 years. 
For the pair, the last year has been spent painting, sanding and steaming wood - and today everyone's hoping the boats stay afloat as Sean takes to the water...
Credits
| Role | Contributor |
| --- | --- |
| Presenter | Sean Fletcher |
| Presenter | Margherita Taylor |
| Presenter | Steve Brown |
| Presenter | Tom Heap |
| Presenter | Adam Henson |
| Presenter | John Craven |
| Interviewed Guest | James Dyson |
| Participant | Cerys Matthews |
| Participant | Simon King |
| Executive Producer | William Lyons |
| Series Producer | Joanna Brame |