Main content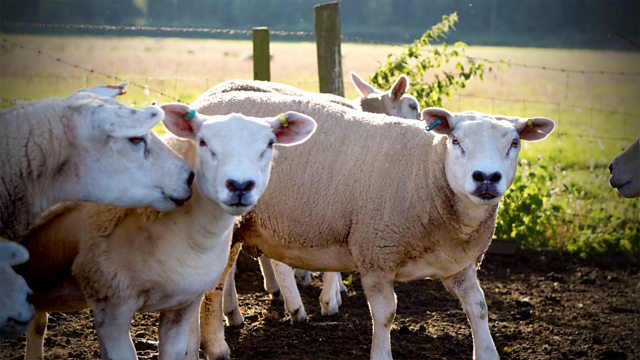 29/06/2018
Kate causes uproar, and Lily is left devastated.
Lily and Freddie celebrate the end of college and exams. Before they leave for the party Lily tells Freddie how proud she is that he's moved past the unpleasantness with Ellis and the drug dealing. At the party Ellis makes a nasty remark to Lily, and she calmly informs him that she's glad he's out of Freddie's life. Ellis corrects her - how does she think Freddie's planning to pay for his gap year? When Lily confronts Freddie he claims that Ellis is lying, but Lily can see the truth. She can't believe he's betrayed her trust - she's going to tell Elizabeth everything. Freddie counters by threatening to tell everyone, including the press, about her relationship with Russ. Lily leaves with Russ, ignoring Freddie as he calls after her.
At Home Farm Kate reveals that she plans to sue the partnership for her share of the profit if they sell the land adjacent to Spiritual Home. Brian insists that selling that land is the only viable option, but Kate disagrees. What about selling the house? Alice, Jennifer and Brian are shocked, but Ruth thinks Kate has a point. The family turns on Ruth, who points out that this isn't an idea they've considered before. Surely it at least merits discussion?
Credits
| Role | Contributor |
| --- | --- |
| Writer | Mary Cutler |
| Director | Kim Greengrass |
| Series Editor | Alison Hindell |
| David Archer | Tim Bentinck |
| Ruth Archer | Felicity Finch |
| Josh Archer | Angus Imrie |
| Pat Archer | Patricia Gallimore |
| Helen Archer | Louiza Patikas |
| Tom Archer | William Troughton |
| Brian Aldridge | Charles Collingwood |
| Jennifer Aldridge | Angela Piper |
| Phoebe Aldridge | Lucy Morris |
| Lilian Bellamy | Sunny Ormonde |
| Neil Carter | Brian Hewlett |
| Susan Carter | Charlotte Martin |
| Alice Carter | Hollie Chapman |
| Justin Elliott | Simon Williams |
| Rex Fairbrother | Nick Barber |
| Emma Grundy | Emerald O'Hanrahan |
| Anisha Jayakody | Anneika Rose |
| Alistair Lloyd | Michael Lumsden |
| Adam Macy | Andrew Wincott |
| Jazzer McCreary | Ryan Kelly |
| Kate Madikane | Perdita Avery |
| Freddie Pargetter | Toby Laurence |
| Lily Pargetter | Katie Redford |
| Lynda Snell | Carole Boyd |
| Ellis | Ryan Whittle |
Countryside Insights from The Archers