Main content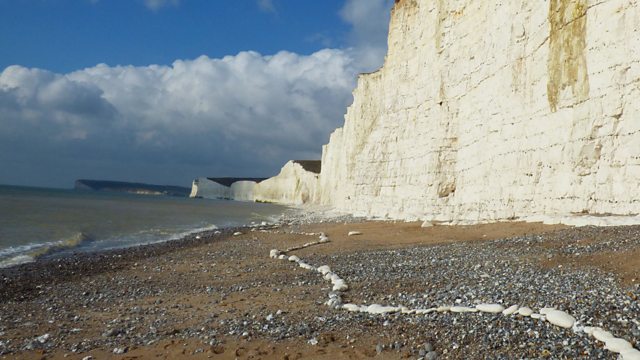 Drawing on Water
Producer Louise Morris explores the growing interest in ephemeral art - art that must be witnessed in a moment rather than displayed in galleries.
Louise Morris explores the growing interest in ephemeral art - art to be witnessed in a moment rather than preserved. Traditionally, art is created to endure - so what compels artists who deliberately do otherwise by creating work with a limited lifespan?
Ephemeral art can be anything from works made with materials that decompose, to art eroded by nature or even deliberately destroyed. It could last months, weeks or even mere minutes, but ultimately it will disappear without a trace. While ephemeral art is not a new concept, more artists seem to be experimenting with the variety of materials that can be used to create it and galleries are embracing transience.
Drawing on Water speaks to some of the artists making ephemeral works to find out what compels them to make art that will disappear. From Australian artist Joseph Marr whose sugar sculptures melt and evolve over the course of months, to British arts collective Red Earth who make transitory installations and performance pieces in the natural landscape.
Transient art speaks perceptively to many contemporary concerns. Temporary art events tap into our quest for unique experiences and the desire to be there at the right time, yet they also force us to reflect on our own limited existence and mortality. Artist Nelson Santos believes that, as art is created by us, it should die as we do. He made Transmogrification, a dress of bubble wrap over a wire frame with a heat lamp inside. Each bubble is injected with coloured paint, and they slowly burst over the course of a 48 hour art event, dripping on to a canvas below - all that is left at the end.
Produced by Louise Morris and Andrew McGibbon
A Curtains For Radio production for BBC Radio 4.
Last on
Broadcasts