Main content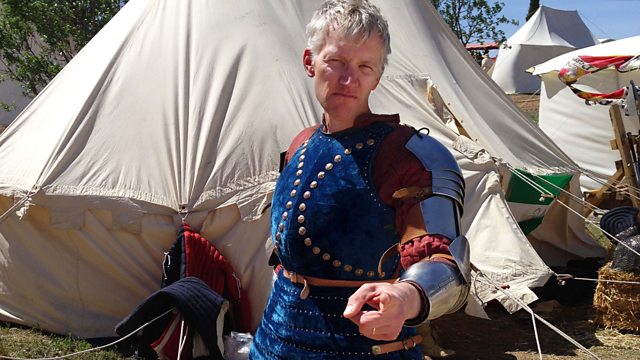 Pilgrimage, Overseas cricketers, How the ancients helped build Milton Keynes
Tom Holland and guests pull on their walking boots to explore the history of pilgrimage and ask why so many people are interested in it now.
Tom Holland is joined in the studio by Dr Marion Bowman from the Open University.
As more and more people become interested in making a pilgrimage, Tonderai Munyevu - the star of the play Black Men Walking - joins with members of the British Pilgrimage Trust for a day on the South Downs where they encounter pagans, priests and members of the public. Is a journey into the past a spritual wander or just an excuse for a nice walk?
The cricket season is in full swing and following on from a heavy defeat to the Scots, England now face the Aussies and India in a hectic summer when it seems every cricket playing nation is represented. It's only fifty years since the first overseas players came into the county game and Helen Castor has been meeting with two people who were at the vanguard of this sporting influx - the Barbardian Vanburn Holder and the legendary Indian wicketkeeper Farokh Engineer.
As the longest day passes and the night begin to lengthen again, Tom celebrates the solstice in the most unlikely place and finds out about the role of ancient people in the planning of Milton Keynes.
Producer: Nick Patrick
A Pier production for BBC Radio 4.
The modern-day town planning legacies of the ancient world, from pagan Britain to Babylon