Main content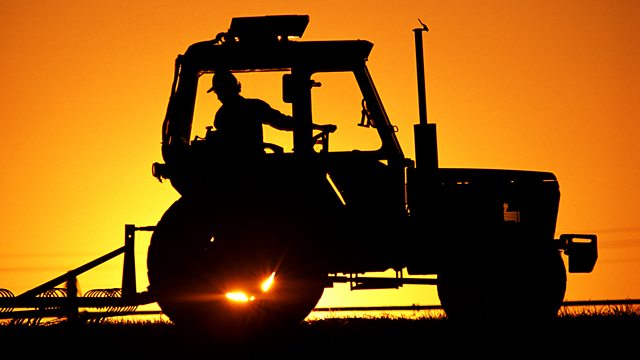 Farming in the heatwave, Pea harvest, Loch Lomond and Broadband
Weather concerns, harvesting peas in Yorkshire, anti-social behaviour in national parks and ultrafast broadband.
There are serious concerns that the current heatwave will have a devastating effect on this year's harvest. Farming Today has been told that a lack of soil moisture means some crops in southern England are close to failing.
The pea harvest is underway in Yorkshire where teams are in the fields 24 hours a day. Timing is crucial to get the peas harvested, transported and frozen as quickly as possible.
As crowds head to the UK's National Parks to enjoy the hot weather, measures are being taken to tackle anti-social behaviour. It's a particular problem in the Loch Lomond and Trossachs National Park in Scotland where Rangers are using local by-laws, public education and help from the police to reduce nuisance, noise, litter and fly-tipping.
People in a Welsh village, frustrated at slow or non-existence broadband coverage, have taken matters in to their own hands. Michaelston-y-Fedw now has some of the UK's best speeds thanks to local householders digging miles of trenches and installing their own ultrafast broadband.
Presenter: Caz Graham.
Producer: Vernon Harwood.