Main content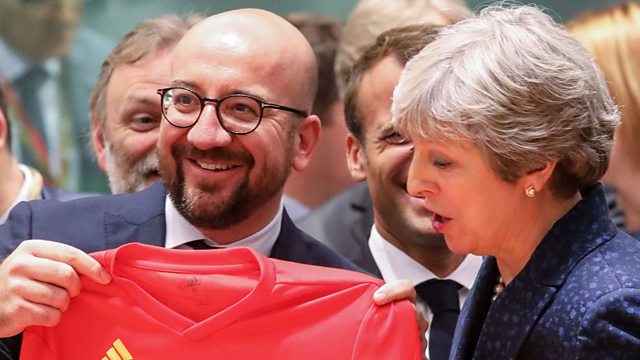 EU summit deal 'blocked' by Italy over migration
In-depth reporting and analysis from a global perspective.
Michel surprises May with Belgian football shirt - but Brexit overshadowed by migration.
We hear live from Brussels, and we'll also ask why the matter has become so pressing at a time when migrant numbers have fallen....
Also in tonight's programme is there nervousness within NATO at the prospect of a Trump/Putin summit, now confirmed for Helsinki next month?
And the sounds of the health service, to mark its 70th anniversary, which have turned into a symphony.
Podcast
In depth reporting, intelligent analysis and major breaking news from a global perspective