Main content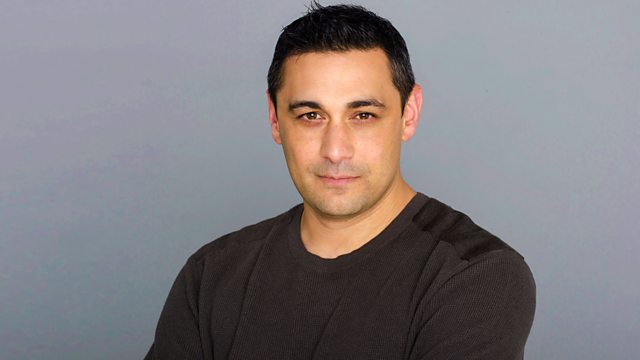 Hyabusa mission; ProtoDUNE neutrino detector; Caledonian crow skills; Koala microbiome
Adam Rutherford discusses the latest space mission to grab samples from an asteroid and how altering wild animals' gut microbiomes could be a valuable new tool in conservation.
Yesterday a small Japanese ion-thruster spaceship arrived at its destination after a three year and half year, 2 billion mile journey. Hyabusa2 is currently floating alongside the asteroid known as 162173 Ryugu. BBC Science Correspondent Jonathan Amos dissects the aims of this audacious sample-return mission and the initial images that have just arrived back on earth.
There's a plethora of neutrinos flowing through your body right now. Adam Rutherford goes inside 'protoDune', the world's latest and largest neutrino detector whose prototype is about to be filled with over 700 tonnes of liquid argon and hopefully pick up a few signals generated by interactions from these elusive particles. We hear from project leader Christos Touramanis who is a particle physicist from Liverpool University.
Caledonian crows craft tools with greater sophistication than most animals, and can learn to modify their tools to make them gradually more effective. This "cultural accumulation" is commonplace amongst humans - where we pass on information socially. But it's extremely rare in other animals to see them passing on knowledge in this way. Sarah Jelbert from Cambridge University discusses her new evidence that suggests crows manage to transmit their tool designing skills from one bird to another in this sophisticated way
Our gut bacteria are emerging as key determinants of our health and the microbiome may even influence our behaviour. The interaction between ubiquitous bacteria and the food wild animals eat is beginning to be studied all over the world. Could manipulating the microbiome prove a new tool for conservation in animals whose food supply is under threat? Ecologist Ben Moore from Western Sydney University has been studying the eating habits of koalas and whether faecal transplants could alter the eating habits of this highly fussy herbivore.
Producer Adrian Washbourne.
Last on

Broadcasts

Take the Synthetic Voices and Personality Test
Podcast
Adam Rutherford goes inside science to explore the research that is transforming our world