Main content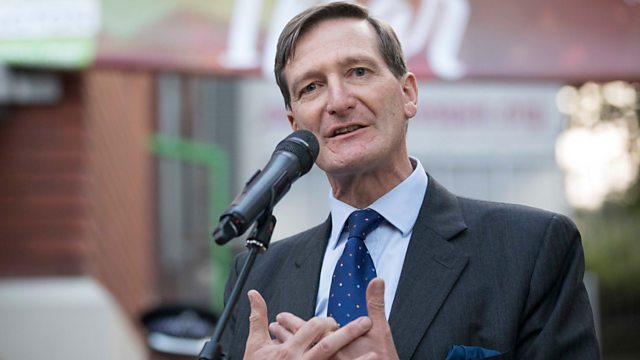 Dominic Grieve
Profiles of those currently making headlines. Dominic Grieve could have inflicted a defeat on the government this week. Who is this least likely rebel? Mark Coles finds out.
Labelled 'the rebel who forgot to rebel', who is Dominic Grieve? Some political commentators thought the Conservative MP, and former Attorney General, could inflict a significant parliamentary defeat on the government. He wanted the Commons to have more of a say over the final outcome of Brexit negotiations. But he called off his own rebellion on Wednesday.
Grieve was called the modern day grand old Duke of York - accused of marching the troops to the top of the hill, only to march them down again.
His wife Caroline tells Mark Coles he has been misunderstood, and describes how he agonised over this week's vote. She also outlines some of the quirkier aspects of her husband's character.
Producer: Smita Patel and Clare Spencer
Researcher: Bethan Head
Editor: Penny Murphy.