Main content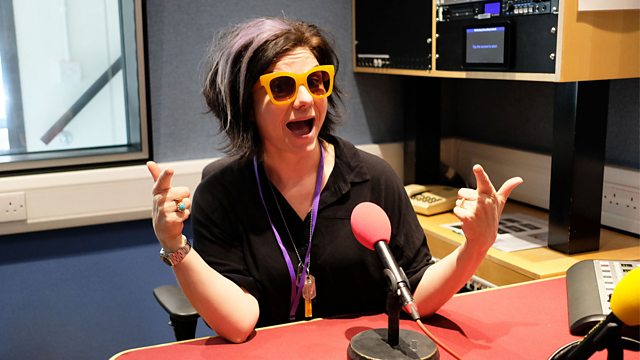 Caitlin Moran
Mark and Stuart chat to author and journalist Caitlin Moran.
Writer extraordinaire Caitlin Moran joins Mark and Stuart to talk about her new novel 'How To Be Famous'. It's a sequel to her novel 'How To Build A Girl' (which is due to be released as a film next year). Caitlin began her writing career aged 16, becoming a columnist for The Times at 18, and has since won lots of awards for her journalism and column-writing. She also wrote for weekly music paper the Melody Maker.
Also on the show today... trusty show staple The Chain - where you, the listener, get the chance to link one track to the one before AS LONG AS IT DOESN'T REPEAT - and Teatime Themetime, where you could gain instant VIP backstage passes to the office biscuit tin by being first to guess what connects all three records. PLUS there's Music News, with all the latest updates on what's happening in the music world. And all the new releases that float Mark or Stuart's musical paper boats!