Main content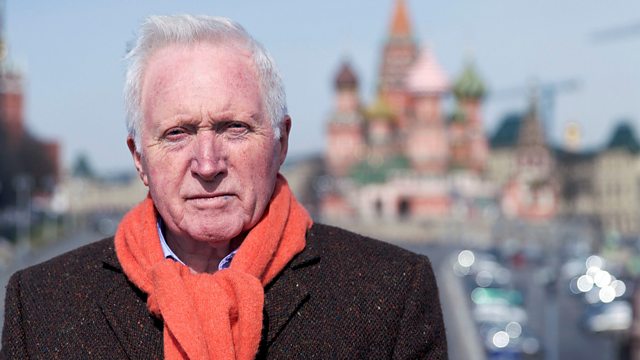 Putin's Russia with David Dimbleby
David Dimbleby visits Russia to find out what Russians see in Vladimir Putin and how he has held on to power for so long, hearing from his supporters and those opposed to him.
As thousands of British fans prepare to travel to Russia for the World Cup, David Dimbleby returns to a country he first visited when Yeltsin came to power 25 years ago. For 18 of those years, Vladimir Putin has ruled the largest country on earth, and he has another six years ahead of him. But with talk of a new Cold War, and with British intelligence accusing Putin's government of 'criminal thuggery', this Panorama special asks what Russians see in him and how he has held on to power for so long.
David talks to an eclectic mix of Putin's supporters, from a mother of ten who has been awarded the Order of Parental Glory, to a deputy prime minister and one of Putin's advisers. He joins children as young as seven learning to load and shoot guns in a patriotic youth club, and a group of young Muscovite fans of the president who are trying to cash in on the Putin brand.
David also hears from opposition protesters, lawyers and journalists who reveal the extent and ruthlessness of the Kremlin's autocratic rule.