Main content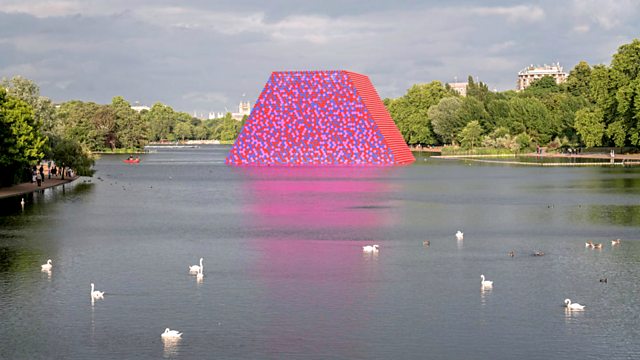 The London Mastaba, Joseph O'Neill's Good Trouble, Shebeen, Arcadia, Japan's Secret Shame
Joseph O'Neill's first collection of short stories Good Trouble, Paul Wright's first documentary Arcadia and a theatrical debut, Mufaro Makubika's Shebeen at Stratford East.
Award winning writer Irish writer Joseph O'Neill's 2008 novel Netherland was endorsed by American President, Barack Obama. Good Trouble is his first collection of short stories.
Arcadia, the new film from the BAFTA award-winning Scottish director Paul Wright (whose debut feature For Those in Peril premiered at Cannes in 2013), explores our complex connection to the land we live in. Combining over 100 film clips from the last 100 years and a grand, expressive new score by musicians Adrian Utley from Portishead and Will Gregory from Goldfrapp it is described as a "a folk horror wrapped in an archive film."
Mufaro Makubika won the Alfred Fagon Award 2017 for Shebeen for best new work by a black British playwright. Set in 1958 in the writer's hometown of Nottingham, where many of those who had arrived on the Windrush had settled, Shebeen shines a light on a community under siege on the eve of the St Ann's race riots. Shebeen is directed by Matthew Xia and is currently on at the Theatre Royal, Stratford East.
Christo and Jeanne-Claude are celebrated for their ambitious sculptural works that intervene in urban and natural landscapes around the world and temporarily alter both the physical form and visual appearances of sites. This summer the Serpentine Galleries presents a major exhibition of the artists' work, which draws upon their use of barrels to create artworks. Simultaneously, Christo presents The London Mastaba, his first outdoor, public work in the UK. The sculpture takes inspiration from mastabas - benches with two vertical sides, two slanted sides and a flat top - which originated with the first ancient civilisations of Mesopotamia. It will float on The Serpentine lake in Hyde Park from 18 June to 23 September. Measuring 20m in height by 30m and 40m, the sculpture consists of 7,506 horizontally stacked barrels, specifically fabricated and painted in shades of red, white, blue and mauve.
BBC 2's Japan's Secret Shame tells the moving story of 29 year-old Japanese journalist Shiori Ito, who in May 2017 shocked Japan when she went public with allegations that she was raped by a well-known TV journalist. Following Shiori over a year, the film portrays the consequences Shiori faced by speaking out in Japanese society.
Last on
Arcadia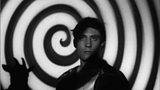 Arcadia (Cert 12A) is on limited release
Image: Courtesy BFI
Shebeen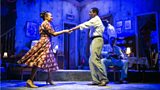 Shebeen runs at the Theatre Royal Stratford East in London until 7 July
Image: Richard Hubert Smith
Good Trouble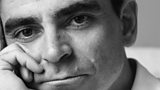 Good Trouble by Joseph O'Neill is published by Pantheon
Christo & Jeanne-Claude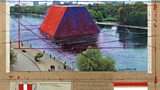 Barrels and the Mastaba 1958 – 2018 is at the Serpentine Gallery in London until 9 September
Image: Christo, The Mastaba (Project for London, Hyde Park, Serpentine Lake), Collage, 2017, Pencil, wax crayon, enamel paint, colour photograph by Wolfgang Volz, technical data and tape on brown board 21.5 x 28 cm, Private collection, Switzerland
Photo: André Grossmann © 2017 Christo
Japan's Secret Shame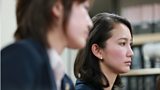 Japan's Secret Shame airs on BBC Two on Thursday 28 June at 9pm
Broadcast

Subscribe to the Saturday Review podcast
Podcast
Sharp, critical discussion of the week's cultural events, with Tom Sutcliffe and guests