Main content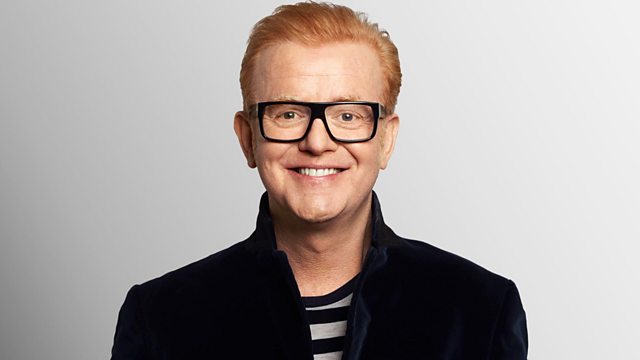 Cher, Pamela Druckerman and Summer Solstice
Cher calls Chris with the first taste of Mamma Mia: Here We go Again! and Pamela Druckerman shares wisdom from her book There Are No Grown Ups.
Cher calls Chris with the first taste of Mamma Mia 2 Here We go Again! and stories from the set. Cher also reveals how she missed out on being in the award winning Thelma & Louise. Pamela Druckerman shares wisdom from her book There Are No Grown Ups. She explains how she realised what a mid-life crisis is and how it all started with her being called Madame instead of Mademoiselle...! Stonehenge's Director Kate Davies chats about this morning's summer solstice celebrations. Vassos is joined in the Sports Locker by Iceland's Foreign Minister, Guðlaugur Þór Þórðarson and Sarah Joseph provides the daily Pause For Thought.
Last on

Clips

Music Played
John Parr

St. Elmo's Fire (Man In Motion)

Now 1985 - The Millennium Series.
EMI.

Christine and the Queens

Girlfriend (feat. Dâm-Funk)

(CD Single).
Because Music.

Matt Monro

On Days Like These

Matt Monro Sings Don Black.
EMI.

Jerry Keller

Here Comes Summer

Rediscover The 50's - Here Comes Summ.
Old Gold.

The Divine Comedy

National Express

New Hits 99 (Various Artists).
Sony Music TV.

Genesis

Invisible Touch

Genesis - Turn It On Again.
Virgin.

The Everly Brothers

All I Have to Do Is Dream

Acuff-Rose Opryland Music: 50th Anniv.
Acuff-Rose Opryland.

Manic Street Preachers

Hold Me Like A Heaven

Resistance Is Futile.
Columbia.
008.

Dario G

Sunchyme

Huge Hits 1997 (Various Artists).
Global Television.

Andrew Gold

Thank You For Being A Friend

Jukebox 70's Hits -I Got The Music In.
Old Gold.

Massive Attack

Unfinished Sympathy

Now That's What I Call Music 19.
Now.

Paul McCartney

Come On To Me

Egypt Station.
Virgin EMI Records.
2.

Cher

&

Andy García

Fernando

Mamma Mia! Here We Go Again O.S.T. (Various Artists).
Polydor.

The Darkness

I Believe In A Thing Called Love

The Darkness - Permission To Land.
Atlantic.

Rihanna

Umbrella (feat. JAY-Z)

Roger Daltrey

How Far

As Long As I Have You.
Polydor.

The Cure

The Love Cats

The Cure - Staring At The Sea.
Fiction.

Fatboy Slim

Praise You

Now 1999 - The Millennium Series.
Now.

Tom Walker

Leave A Light On
Pause For Thought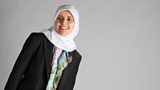 From Sarah Joseph, Editor of a Muslim lifestyle magazine:
During Ramadan this year, my focus was on gratitude in lots of different forms: Gratitude of memories, gratitude of senses, gratitude of people, gratitude of belongings.
I would sit, fasting, and try to focus, not on general things that I'm grateful for, but rather very specific moments of pure joy:
Feeding my babies and remembering the warm milk running down their red cheeks. My heart skipping a beat remembering my husband winking at me early in our married life.
My grandmother's voice – "I love you Nana" I would tell her; "And I love you" she would reply, with the 'you' always slightly higher.
I would focus on my senses - meditating on the smell of freshly cut grass, as well as the smell of creosote – which transported me back forty plus years to summers of blackberry picking.
I would listen to the bird song at the pre-dawn meals, and be grateful for their company—knowing that they too are a community of creation.
I would savour the sweetness of a ripe peach.
I spent the month contemplating the people throughout my life, and tried to reach out to many of them to express why and how I was grateful.
I contemplated and was thankful for my possessions, focusing on why… The security and peace of my home; the ease and comfort of my car… And I felt a passionate sense of satisfaction for everything I have, rather than the yearning for more, that so often troubles us humans.
And every day I would spent time in prostration repeating the words said by the Prophet to be the most beloved by God, "All Glory is due to You, and all thanks." And I would think of the glory and majesty of the Universe, and from that to the smallest of things which I would thank God for.
Ramadan made this time of reflection easier, and I miss it, because the reflecting really beautified my life. However, I know also, that such reflections can, and I believe should, be done all of the time.
No matter what tests and trials come our way in life, I believe, there is always something to be grateful for. Focusing on those things added a joy and a sweetness to my life, and for that I am most certainly grateful.
Broadcast