Main content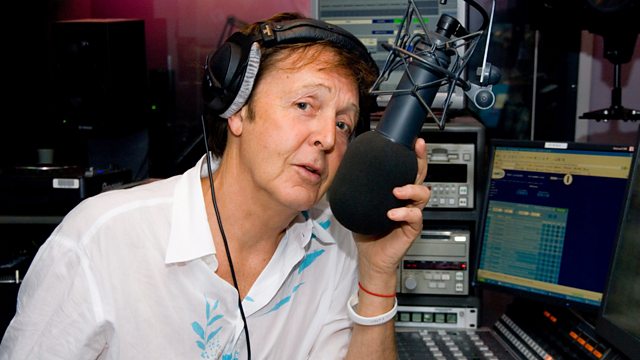 Paul McCartney, Snail Confession, Gift Hacks
Sir Paul McCartney chats to Jo and Simon about his new album Egypt Station, including songs I Don't Know and Come On To Me.
Sir Paul chats to Jo and Simon about his just announced new material, including songs 'I Don't Know' and 'Come On To Me'.
Bringing you the best of both worlds, Jo Whiley and Simon Mayo join forces to bring you three hours of the greatest guests, music and early evening entertainment. With top names from the worlds of film, TV and online, plus regular live sessions from the hottest names in music, Jo and Simon will bring you entertaining and compelling celeb chat each evening. Plus there'll be audience interaction, the freshest new music and great chat to accompany you in the early evening - whatever you're doing.
Clips