Main content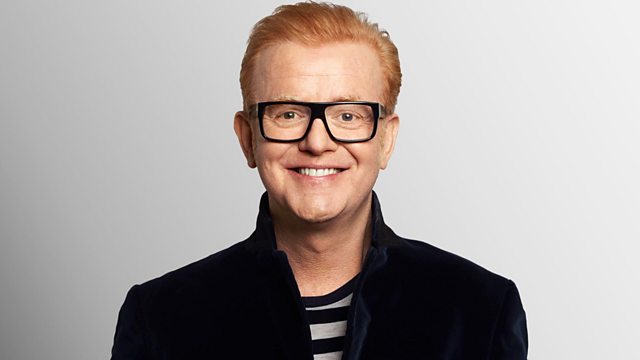 Stevie Nicks, LeAnn Rimes and Russian Pies
Stevie Nicks and LeAnn Rimes call in from LA and Mexico to tell Chris about their new collaboration 'Borrowed'.
LeAnn Rimes and Fleetwood Mac's Stevie Nicks call Chris live from LA and Mexico and tell him about joining forces for their brand new single 'Borrowed'. Stevie reveals how she broke down crying when she first heard LeAnn's original version. In the midst of the 2018 World Cup, we speak to Leeza Murina, the Russian pie pioneer from Sheffield who tells us about her meaty Pirozhki masterpieces. We asked for your desperate claims to the fame of all Vladimirs for today's Top Tenuous. Vassos is joined in the Sports Locker by legendary jockey Frankie Dettori and Remona Aly provides the daily Pause For Thought.
Last on
Music Played
Laura Branigan

Gloria

Disco Queens: The '80s (Various Artists).
Rhino.

Bastille

Quarter Past Midnight

(CD Single).
Virgin Records.

Average White Band

Pick Up The Pieces

The Best Of The Average White Band.
Hit Label.

Clean Bandit

Rockabye (feat. Sean Paul & Anne‐Marie)

Roman Holliday

Don't Try To Stop It

Back To The Eighties (Various).
Music Club.

Meck

Thunder In My Heart Again (feat. Leo Sayer)

George Ezra

Shotgun

Staying At Tamara's.
Columbia.

David Baddiel

,

Frank Skinner

&

The Lightning Seeds

Three Lions

Beautiful Game (Various Artists).
Universal.

Frank Sinatra

High Hopes

Frank Sinatra - 20 Golden Greats.
Capitol.

Years & Years

If You're Over Me

Scouting for Girls

England I Still Believe

Thin Lizzy

Waiting For An Alibi

Thin Lizzy - Greatest Hits.
Universal Music.

The Jackson 5

Blame It On The Boogie

Disco Fever (Various Artists).
Global Television.

Lenny Kravitz

Low

Raise Vibration.
BMG Rights Management (UK).

Shawn Mendes

Treat You Better

(CD Single).
Universal.
1.

LeAnn Rimes

&

Stevie Nicks

Borrowed

Blur

Girls & Boys

Now 28 (Various Artists).
Now.

Eternal

I Wanna Be The Only One (feat. BeBe Winans)

Eternal - Greatest Hits.
EMI.

The Beatles

Back In The U.S.S.R.

Selena Gomez

Back To You

13 Reasons Why - Season 2 O.S.T. (Various Artists).
Interscope Records.

Florence + the Machine

You've Got The Love

Now That's What I Call Music 74 (Various Artists).
Now.
5.

Sia

Chandelier

Now That's What I Call Music! 88 (Various Artists).
Now.
1.

Carrie Underwood

Cry Pretty

Cry Pretty.
Capitol Nashville.
1.

The Ting Tings

That's Not My Name

(CD Single).
Columbia.
1.
Pause For Thought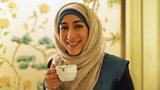 From Remona Aly, Freelance journalist and editor:
It was Eid last Friday, the Islamic festival that marks the end of Ramadan, the holy month of fasting, and we partied like we've never partied before. We went all out on Eid Mubarak bunting, mountains of food that rolled out of pots and directly into our mouths; and this year, my brother even hired a massive bouncy castle where adults could unleash their inner wild child.
The morning after the night before spoke of utter carnage, but every empty bottle of halal bubbly and each shred of wrapping paper strewn across the floor, spoke even louder of the sheer euphoria that accompanies the wondrous day of Eid.
The joy isn't just about celebrating the fact we can eat and drink all day again – and we did royally do that - but more than that, it's about celebrating what we have just achieved - of completing an entire month of fasting, of taking community spirit up a gear, and of supergluing our bond to the Divine.  
Every evening when I could break my 18 hour fast in Ramadan, there was an inordinate amount of happiness, as you can imagine. But when the sun lowered her dimming head over the horizon on the final day of Ramadan, I bit into a delicious date with tears in my eyes, knowing that the beautiful, sacred month was leaving me. That date was the bridge between my sadness over Ramadan's departure and my joy for Eid's arrival.
It's like we are all bridges. On either side of us lies sorrow or happiness, and life makes us head either way all the time. Yet embracing both directions can take us on the same path of love.
The 16th century Sufi Muslim poet and scholar, Shaykh Fayd Fayyadi, wrote: "When travelling love's pathway, never stop turning your soul toward the eternal sun. But since the Real Shines forth from every direction, why aim your prayers at only one spot?"
My prayers, my joy, my love isn't just for Ramadan and Eid, it's for life. The test for me lies in carrying all the goodness and blessings beyond one spot, so that whichever direction life takes me, or I take life, I will always do my best to turn my soul towards the sun.
Broadcast