Main content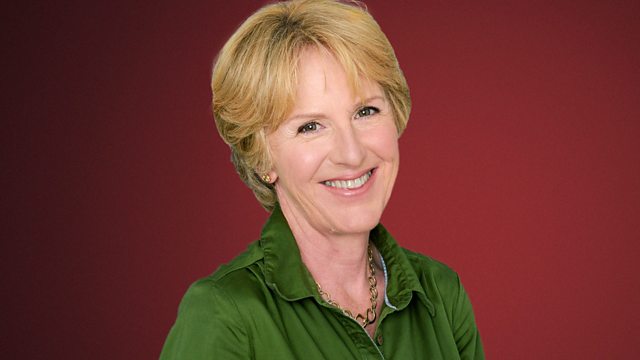 Lukás Vondráček
Catriona Young begins Through the Night with a recital by pianist Lukas Vondracek of compositions by Novak, Suk, Smetana and Brahms. Also includes works by Scarlatti and Mozart.
A recital by pianist Lukás Vondráček of Novak, Suk, Smetana and Brahms, presented by Catriona Young.
12:31 AM
Novák, Vitezslav [1870-1949]
Memories, Op 6
Lukás Vondráček (piano)
12:47 AM
Suk, Josef [1874-1935]
Liebeslied (Piano Pieces Op 7)
Lukás Vondráček (piano)
12:53 AM
Smetana, Bedrich [1824-1884]
Excerpts from Czech Dances, Book 2
Lukás Vondráček (piano)
1:11 AM
Brahms, Johannes [1833-1897]
Piano Sonata No 3 in F minor, Op 5
Lukás Vondráček (piano)
1:46 AM
Mozart, Wolfgang Amadeus [1756-1791]
Allegro moderato from Piano Sonata K330
Lukás Vondráček (piano)
1:51 AM
Dvorák, Antonín 1841-1904
Symphony No 8 in G major, Op 88
KBS Symphony Orchestra, Hubert Soudant (conductor)
2:31 AM
Bach, Carl Philipp Emanuel (1714-1788)
Magnificat in D major, Wq 215
Linda Øvrebø (soprano), Anna Einarsson (alto), Anders J.Dahlin (tenor), Johannes Mannov (bass), Norwegian Radio Orchestra, Oslo Chamber Choir, Alessandro de Marchi (conductor)
3:07 AM
Respighi, Ottorino (1879-1936)
Concerto in modo misolidio for piano and orchestra (Concerto in the Mixolydian Mode)
Olli Mustonen (piano), Norwegian Radio Orchestra, Markus Lehtinen (conductor)
3:43 AM
Scarlatti, Alessandro [1660-1725]
Toccata in F major
Rinaldo Alessandrini (harpsichord)
3:50 AM
Jean Sibelius (1865-1957)
5 Danses champêtres, Op 106, for violin and piano
Petteri Iivonen (violin); Philip Chiu (piano)
3:57 AM
Anonymous (16th century)
Suite
Hortus Musicus, Andrew Mustonen
4:05 AM
Dvorák, Antonín (1841-1904)
Prague Waltzes (Prazske valciky), B99
Slovak Radio Symphony Orchestra Bratislava, Stefan Róbl (conductor)
4:13 AM
Mozart, Wolfgang Amadeus (1756-1791)
Fantasy in C minor, K396
Juho Pohjonen (piano)
4:21 AM
Weber, Carl Maria von (1786-1826) (arr. unknown)
Concertino in C major for oboe and wind ensemble (arr. for trumpet)
Geoffrey Payne (trumpet), Melbourne Symphony Orchestra, Michael Halasz (conductor)
4:31 AM
Madetoja, Leevi (1887-1947)
Overture, Op 7 (1911)
Finnish Radio Symphony Orchestra, John Storgards (conductor)
4:40 AM
Lutoslawski, Witold [1913-1994]
Dance Preludes for clarinet and piano
Seraphin Maurice Lutz (clarinet), Eugen Burger-Yonov (piano)
4:51 AM
Norman, Ludvig (1831-1885)
2 Charakterstücke for piano, Op 1
Bengt-Åke Lundin (piano)
5:01 AM
Beethoven, Ludwig van [1770 -1827]
12 Variations on 'Ein Mädchen oder Weibchen' for cello and piano, Op 66
Antonio Meneses (cello), Menahem Pressler (piano)
5:11 AM
Weiss, Silvius Leopold [1686-1750]
Prelude, Toccata and Allegro in G major
Hopkinson Smith (Baroque lute)
5:21 AM
Ruzdjak, Vladimir (1922-1987)
5 Folk Tunes for baritone and orchestra
Miroslav Zivkovich (baritone), Croatian Radio Television Symphony Orchestra, Mladen Tarbuk (conductor)
5:30 AM
Berwald, Franz [1796-1868]
String Quartet No 2 in A minor (1849)
Bernt Lysell (violin), Per Sandklef (violin), Thomas Sundkvist (viola), Mats Rondin (cello)
5:50 AM
Poulenc, Francis (1899-1963)
Sonata for Two Pianos (1953)
Roland Pöntinen & Love Derwinger (pianos)
6:12 AM
Bach, Johann Christian (1735-1782)
Quartet in A major for flute/violin and strings (T.309/3)
Sofia Soloists Chamber Ensemble, Plamen Djurov (conductor).