Main content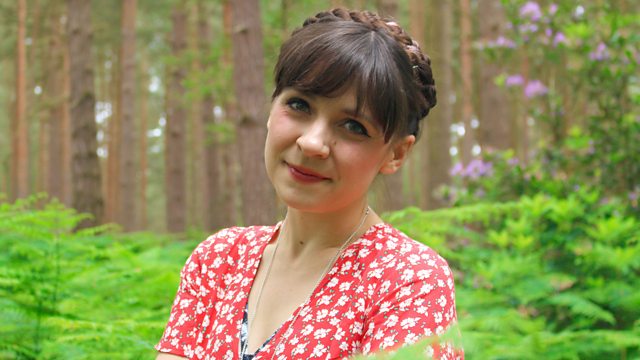 Singer Nancy Kerr joins Eleanor Rosamund Barraclough to reveal why forests have provided such powerful metaphors of love and sexuality for generations of folk musicians.
The folk singer, Nancy Kerr joins Eleanor Rosamund Barraclough for a walk in the woods. Forests play a vital role in folk music, as a refuge for romantic outlaws, as a metaphor for freedom and as a space for sexual couplings, usually with the traditionally tragic ending.
Nancy explains how the early folk song collectors such as Cecil Sharp and Ralph Vaughan Williams found a vibrant folk vocabulary bristling with bushes and briars, stout oaks and wily willows. She understands just how powerfully symbolic trees and forests can be, composing her own songs of the woods and interpreting classic tales of sylvan sensuality.
Producer: Alasdair Cross